Mike Pence, the US Vice president-elect, was booed by the audience as he attended the hit Broadway musical, Hamilton, on Friday (18 November) evening and the performers publicly shared their fears about the incoming Trump administration.
"We are the diverse America, who are alarmed and anxious that your new administration will not protect us, our planet, our children, our parents or defend us and uphold our inalienable rights," Brandon Victor Dixon, one of the performers said, addressing Pence from the stage after the show.
"But we truly hope that this show has inspired you to uphold our American values and work on behalf of all of us," Dixon added.
The Telegraph reported that Pence, who is heading incoming President Donald Trump's transition team, proceeded to leave the auditorium even before Dixon had finished his remarks.
But a show spokesperson reportedly said Pence listened to the complete remarks from the hallway outside the auditorium's entrance.
Earlier, upon his arrival at the show, the former Indiana governor was booed by most among the audience, with very few cheering for him. Jeers and boos continued throughout the show as long as Pence was present, at times even interrupting the performance and forcing the actors to pause.
Social media stirred into action immediately after the incident, with people starting to react to the incident — some criticising the actors' act, while some others denouncing the Vice president-elect.
One Twitter user wrote: "@HamiltonMusical @BrandonVDixon It was embarrassing. Can't we just see a show without getting your social activism shoved down our throats?"
In reply, another user took a dig at Pence's stance against gay rights and wrote: "...not when the people performing the show worry for their most basic rights under this incoming administration.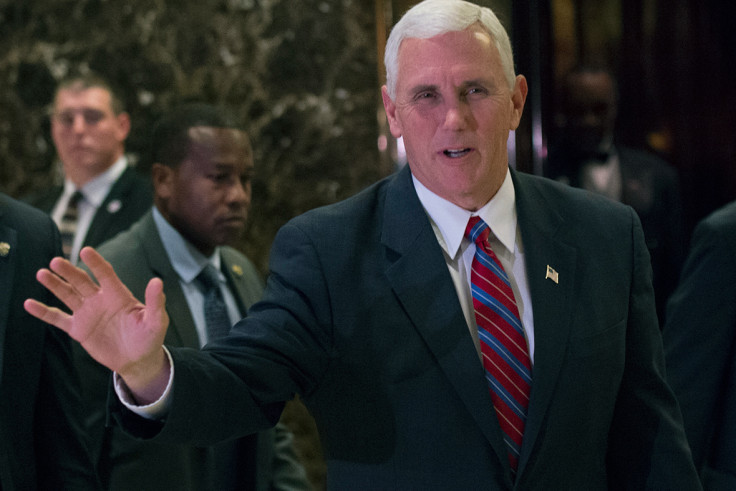 "...the right to marry, the right to not be put on a list b/c of religious beliefs or country of origin, etc.etc.," the user wrote.
Hamilton: An American Musical
The popular American musical revolves around the life of Alexander Hamilton, one of the four Founding Fathers of the US. An American statesman, Hamilton became the first Secretary of the Treasury and is credited for penning the economic policies of the George Washington administration.
The award-winning musical made its Broadway debut in 2015 and became a box-office success. The show received a record 16 Tony nominations and went on to win 11, including best musical.
The musical also won the 2016 Grammy Award for Best Musical Theater Album and the 2016 Pulitzer Prize for Drama.