Ahrar el-Sham militant Jabal was with his family when he got a call that Russian planes were heading towards the Islamist militia group's headquarters in Syria: "As usual, instead of hitting military targets, Russia strikes civilians and this time it was my Zaway who paid the price," he said, his three-year-old daughter held tightly in his arms.
The little girl held up a bruised hand and struggled to hold back tears: "She had a surgery in our brigade's health centre in Bab el-Hawa by the Turkish border, but I wanted her to get treatment here and that's why I called my friends to let us in."
Here on the outskirts of Rehyanli, a few kilometres from Syria, is one of several Turkish medical care points for fighters scattered along the long porous border between the two countries. From outside it looks like a garage rather than a clinic. A guard patrols the roof of the building and young, bearded men on crutches mill around, lowering their voices as we pass.
Inside, the walls are rough and unpainted and water leaks from the ceiling, but the clinic is clean and functional. Opened in 2013 by Fahar el-Hassan, a popular anti-Assad YouTube figure, the clinic hosts just over 35 men aged between 15 and 40: "It is a place where patients can receive further cures once they are released from Turkish hospitals, but mainly find a bed and time to rest," Hassan said.
The fighters come from Idlib, Aleppo, Hama and the surrounding villages in rebel-held Syria. Most are linked to various militias fighting against the regime of Bashar al-Assad, including Ahrar al-Sham. Turkey does not officially allow the setting up of 'field hospitals' on its territory and so the clinics are known as 'medical care points' – but the difference is only one of semantics.
"We only deal with hot cases, such as war injuries. Most of our guys lost some body parts or ended up partially or fully paralysed," said Hazen Hamido, a medical student wanted by the Syrian regime.
For Hassan, the clinics and their regular patients makes a mockery of attempts at peace talks to end the Syria conflict in Europe: "In Europe people speak about peace negotiations but don't get that Syrians are fighting to survive. Here we endorse all the brigades who take up arms against the Syrian regime and support their own people. All apart from Daesh (Islamic State), obviously," he said.
Some of the rebels being treated here are from Jaish al-Fatah, the coalition formed in March 2015 by northern rebels with the initial aim of capturing the city of Idlib, the capital of Syria's north-west province of the same name. The core of the group still focuses on Al-Qaeda affiliated Jabhat al-Nusra and Salafist Ahrar al-Sham and owes its strength to the coordinated and generous backing from Saudi Arabia, Turkey and Qatar.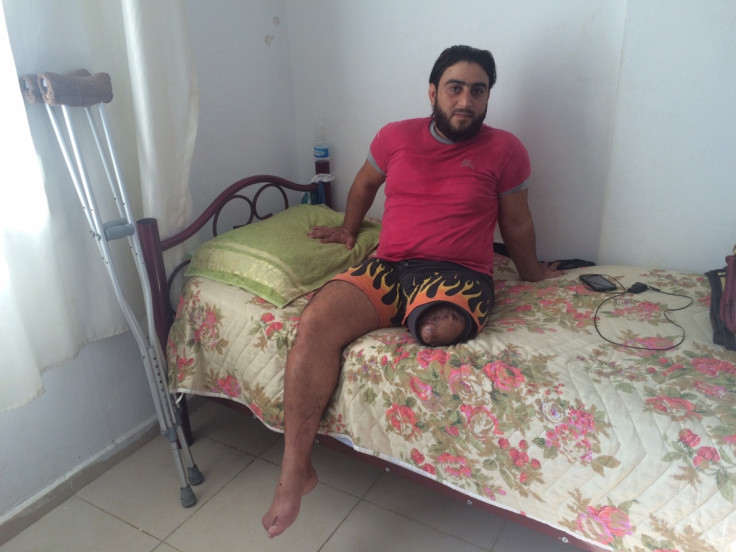 The ceasefire in Syria may have caused Syrians to take to the streets and demand democracy again, but hard-line Islamist groups like Nusra and Ahrar al-Sham still find great popularity. They continue to recruit from the local population not only because of their military successes but also because of the social services they provide. Especially in Aleppo, where Islamist groups provide the bulk of services in the rebel-held half of the city.
"Nusra controls 50% of water, electricity and food provision in the city," said Osama Taljo, of the Aleppo Local Council. Meanwhile, "societal development" is also one of the main clauses of the Syrian Islamic Front's Charter – such as an umbrella group for many significant Syrian jihadist brigades and Ahrar el-Sham.
The Ahrar el-Sham medical care centre is the biggest of the 21 scattered across Reyhanli and provides food, medicine, accommodation and translation services for its patients. But although the Syrian fighters' clinics are known to the Turkish authorities they operate without permits and must keep their work underground.
"I was one of the fiercest fighters in the 16<sup>th Division brigade in Aleppo," said Shady Shikry, sitting with his five children in the one and only room of his dark and damp apartment in Gaziantep. "During a battle against the regime I was shot by a sniper and taken to a field hospital in Aleppo. From there I was driven to the border, where a Turkish ambulance was waiting to bring me to Gaziantep hospital."
Before September Turkey would easily issue Syrians the permit (kymlik) for free medical care but, because of the US-imposed restrictions on cross-border travel, things changed. "I was worried because I had no identification papers but after three days at the hospital a facilitator, or translator – whatever you want to call him – moved me to a fighters' clinic and replaced my name with someone else's on a kymlik," Shikry said.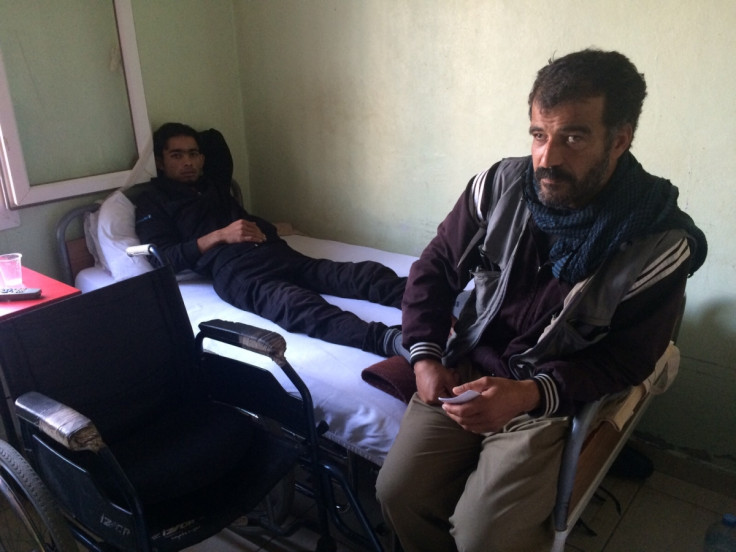 A similar procedure applied to most of the fighters interviewed between the two clinics of Rehyanli and a small poorly kept medical point in Kilis, a south-central border town famous for any sort of smuggling.
Turkish logistical and intelligence support to Jaish al-Fatah and particularly Ahrar el-Shamis well known, although not well regarded by the US given the latter's relations with extremist organisations like Nusra. Syrian and other private donors residing in the Gulf or in the West, and humanitarian organisations like Qatar Charity (QC) help to keep the medical care centres running, as does the Turkish Humanitarian Relief Foundation (IHH).
This has led to criticism of the IHH, including that it promoted extremist groups and, in early 2014, purportedly carried arms and ammunition to the Syrian border. But the clinic managers claimed that IHH only provided them with "humanitarian help like food, clothes and blankets."
Others are more sceptical: "IHH controls everything in Syria and is really close to Ahrar el-Sham," said Bassam el-Ahmad, Syrian spokesman at the Violations Documentation Centre (VDS). "The IHH is one of the only three relief organisations allowed to go in and out of Syria without being checked," added Omar Asswad, of the Syrian Expatriate Medical Association.
The war in Syria has long spilled into its Turkish neighbour and it is perhaps unavoidable for the Turkish government to find like-minded Sunni partners among the hundred warring Syrian factions, but the impartiality of the humanitarian aid operating in these unregulated clinics is to be questioned.
"The guys on the ground floor are fully recovered and ready to go back to Syria," said Mr Hassan, before blocking IBTimes UK access into that section and bidding us farewell. Followed by the eyes of a dozen injured fighters, we departed and the clinic became a non-descript garage once again.
---
Eleonora Vio is a freelance journalist based in the Middle East and co-founder of Nawart Press media platform and association. Costanza Spocci contributed to this report.
---