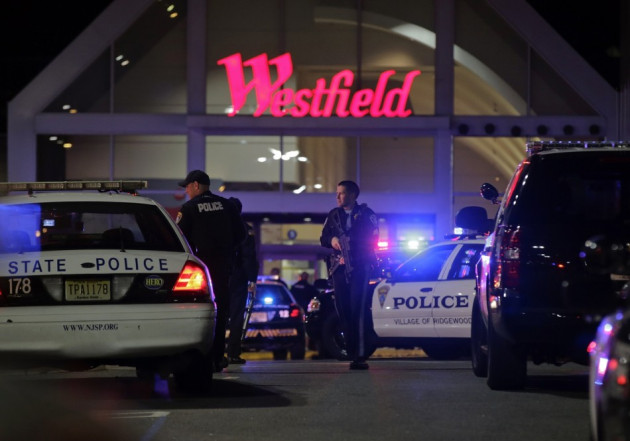 A gunman who opened fire inside a New Jersey mall was found dead by police hunting him down inside the 2 million sq ft (200,000 sq m) building.
Authorities said they found the body of 20-year-old Richard Shoop, from the nearby suburb of Teaneck, during the early hours of the morning in a back area of the Westfield Garden State Plaza Mall in Paramus, Bergen County.
Bergen County Prosecutor John Molinelli said Shoop shot himself dead and left a note which was found near the body.
Shoop had a history of drug use and abuse and probably entered the mall with the intention to commit suicide or provoke the police into killing him, Molinelli said.
"We believe the motive was suicide -- either self inflicted, or, God forbid, suicide by cop," Molinelli said.
Shoop, who worked at a local pizzeria, entered the mall hosting more than 270 stores shortly before closing time.
Multiple shots were subsequently heard, sending customers and employees rushing for the exits and hiding places.
"There was just people running like crazy, so I quickly just closed my doors, ran to the back, turned off all the lights, music and everything, just to stay hidden," Eddie Kahmann, an employee who works inside the shopping plaza, told CNN.
There were no reports of injuries.
Hundreds of law enforcement officers converged on the mall. Swat teams were also called to the premises to conduct a store-to-store search.