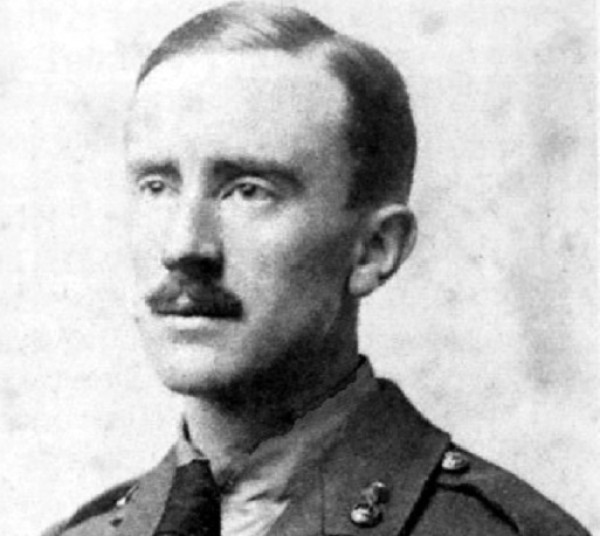 A new book by Lord of the Rings author JRR Tolkien is going on sale today (1 June), 100 years after the Oxford professor imagined the story.
Beren and Lúthien tells the love story of a mortal man and an immortal elf who come together to steal from the Dark Lord Morgoth.
It is described as a "deeply personal story" with Beren and Lúthien reflecting the love between Tolkien and his wife Edith, who also inspired the elf Arwen Evenstar, Aragorn's great love in the Lord of the Rings trilogy.
The names Beren and Lúthien are carved on the gravestone Tolkien shares with Edith in Wolvercote cemetery in Oxford.
Tolkien wrote the story when he returned home from the Battle of Somme in 1916. After his military service, he wrote fantasy novels "to exorcise" the horrors he had witnessed during World War One, according to Tolkien specialist John Garth.
Garth, who wrote Tolkien and the Great War, told the BBC: "When he came back from the trenches, with trench fever, he spent the winter convalescing. He'd lost two of his dearest friends on the Somme and you can imagine he must have been inside as much of a wreck as he was physically."
Beren and Lúthien was edited by Tolkien's son, Christopher, who also compiled The Silmarillion, a collection of stories set in Middle-earth which contains a version of the love story.
The book features illustrations by Alan Lee, who won an Academy Award in 2004 for his work on Peter Jackson's Lord of the Rings trilogy.
It is published on Thursday (31 May) by HarperCollins, on the 10th anniversary of Tolkien's last book, The Children of Húrin.
Tolkien died on 2 September 1973 at the age of 81.