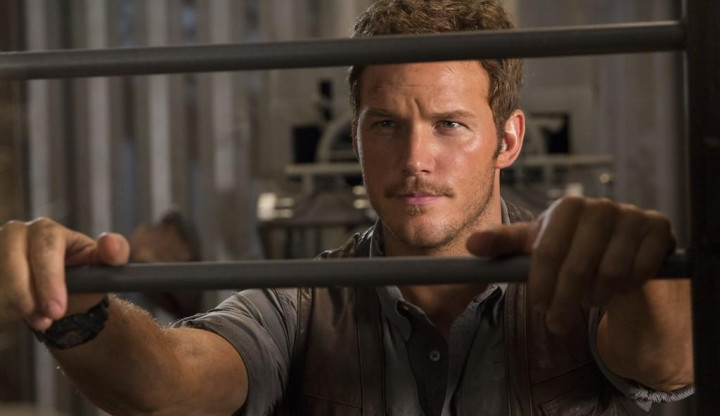 Chris Pratt is the next big Hollywood movie star.
Pratt's first starring role, in Marvel's Guardians of the Galaxy, opens worldwide this weekend, so to capitalise on this Jurassic World director Colin Trevorrow has shared a new picture of him in his next big starring role.
It's not exactly the most exciting image on the world, but it does show Pratt's character Owen at work as a dinosaur trainer at the Jurassic World resort.
Owen is apparently not one for basic safety rules and common sense either, seriously, as if there are dinosaurs behind those bars, I would not want to leave my hands there. Then again I'm not as cool as Pratt.
Trevorrow's tweet came with a simple message: "See you next summer, Star-Lord."
Star-Lord is the self-ordained moniker of Pratt's Guardians character Peter Quill: an intergalactic thief and all-round rogue who finds himself bringing together a team of fellow lunatics to save the galaxy.
By those standards Jurassic World's story of genetic tinkering and re-animated dinosaurs running amok seems almost sensible.
Jurassic World also stars Bryce Dallas-Howard, Omar Sy, Vincent D'Onofrio, Irrfan Khan, Nick Robinson and Ty Simpkins.
Guardians of the Galaxy is in cinemas now, while Jurassic World is due out on 12 June 2015.