New Kano DIY kit invites kids to learn how to code by waving their hands
£30 USB motion sensor compatible with PC, Mac and existing Kano kits.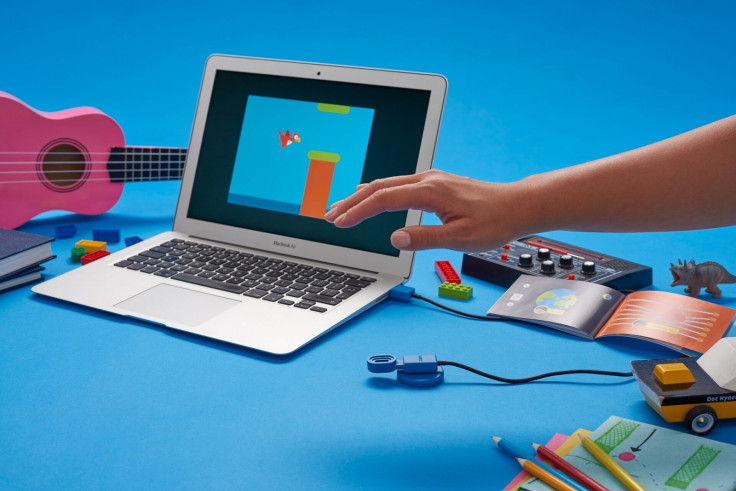 Kano has released a new peripheral designed to teach children the basics of coding using physical gestures. The £29.99 ($38.54) Motion Sensor Kit, which is compatible with PCs, Macs and Kano's other DIY kits, invites youthful coders to "wave, swipe, poke and shake" their limbs to create games, music and more.
The USB-connected motion sensor comes with a Kano app that uses storytelling, logic puzzles and other fun activities all while explaining and revealing the hidden Javascript behind the simple games.
These step-by-step challenges, which include an air guitar simulator and a tutorial for recreating classic retro game Pong, are split into six categories: Motion, Logic, Draw, Synth, Variables and Speaker, with 30 total challenges to choose from.
In addition to the pre-loaded challenges, youngsters can also create their own projects, especially those that take advantage of the London start-up's other DIY kits.
"The Motion Sensor Kit gives you all the tools you need to start making your own music, games, animations and art," reads the kit's FAQ. "You can also share your creations so others can remix them and make them their own."
The kit's store page mainly shows children waving their hands around, but Kano is adamant that there's no right or wrong way to use it – a statement slyly positioned next to photos of youngsters waving their noses, feet and backsides over the sensor (see below).
Kano is pitching the Motion Sensor Kit at "beginners aged 6+", but admits that it can be "enjoyed by everyone, beginners and experienced makers of all ages".

© Copyright IBTimes 2023. All rights reserved.