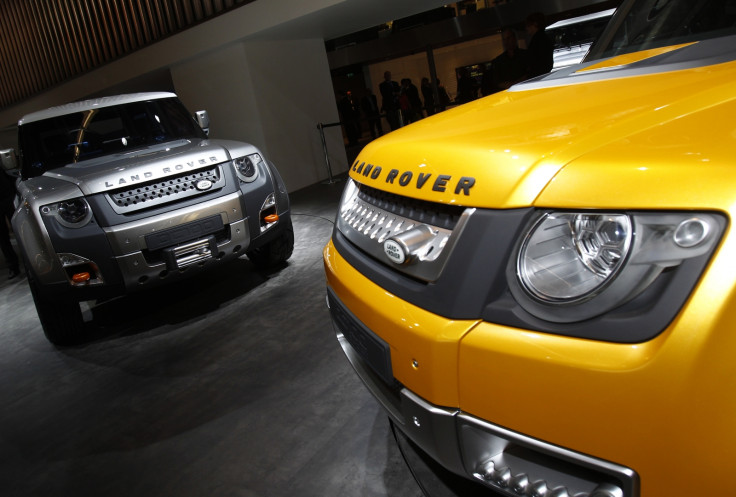 The next generation of Land Rover Defender is "not that far away", according to the company's design director Gerry McGovern.
Speaking to journalists at a private preview of the new Range Rover Velar, McGovern spoke briefly about a new family of Defender cars, just a year on from the original Defender going out of production after 68 years.
While discussing how the Velar and the three-pronged Range Rover family sit alongside Land Rover's Discovery range of family cars, McGovern pointed towards a silhouette of the new Defender.
He noted: "A whole new generation of Defenders that will represent durability. They are coming. They are not that far away... our vision is massive."
McGovern's comments come just a few months after Jaguar Land Rover boss Ralf Speth told reporters at the Paris motor show in September 2016 that he had been testing development mules of the new Defender. Although Speth said the styling was almost complete, and McGovern suggested the car was almost ready for its public debut, the new Defender isn't expected to go on sale until 2019.
At its launch the Defender is expected to be the most capable off-roader in Land Rover's arsenal, making use of future versions of the company's Terrain Response, currently used by the new Discovery and upcoming Velar.
Once a technological relic with few creature comforts and looks best-suited to the farmyard, the Defender is set to re-emerge from retirement as one of the most advanced off-roaders on sale.
McGovern's comments at the Velar briefing echo those made by sources at JLR, who said in 2016 that the new Defender will launch as a family of vehicles rather than just one car in two different sizes, as used to be the case.