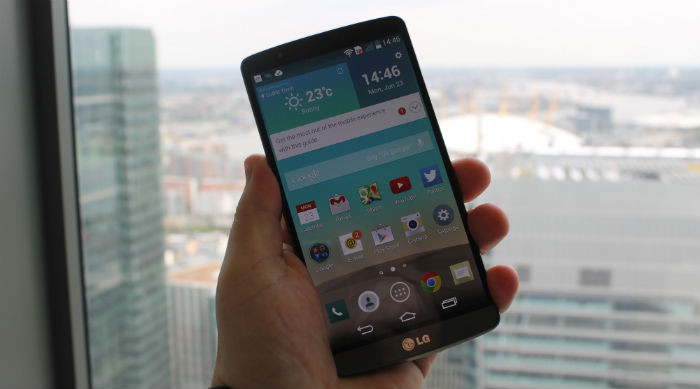 LG G Vista, the 5.7in version of LG's flagship G3, is now headed to America's AT&T, and the carrier will start offering the LG G Vista smartphone for customers starting 22 August 2014. LG G Vista will be 4G-enabled on AT&T's network, and the device is available for purchase at $50 with a two-year AT&T agreement.
LG G Vista is a bigger version in comparison to its more famed cousin, the G3 that comes with a 5.5in screen. However, the G Vista incorporates slightly toned-down tech-specs when the hardware aspects of G3 are taken into consideration.
Technical Specifications of LG G Vista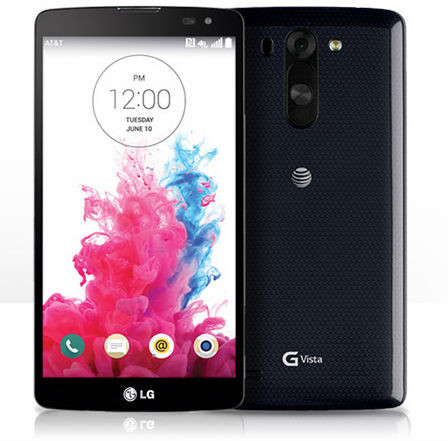 The LG G Vista should fall into the category of mid-range smartphones considering its above-average hardware aspects. The G Vista has a 5.7in display, runs the Android 4.4.2 KitKat out of the box, and incorporates an 8MP Laser Autofocus primary camera. A 1.3MP secondary camera also adorns the mid-ranger.
LG's G Vista is driven by a 1.2GHz quad-core Qualcomm Snapdragon Processor, with 1.5 GB RAM. For connectivity, buyers of the smartphone get Bluetooth, Wi-Fi, 4G LTE and microUSB.
By default, the G Vista comes with a 3,200 mAh removable battery which is the USP of the device. The 3,200 mAh battery should provide a comparatively longer backup-time, and it is a known fact with increased battery backup-time, more number of apps can run within a particular device. [Check out the pure Lithium Anode battery that promises to triple battery backup time in future smartphones].
Finally, the G Vista comes with a default 8GB internal storage area that is expandable up to 32GB via microSD card.
LG G Vista overtakes its cousin the LG G3 as far as battery configuration is concerned. The flagship LG G3 comes with a 3,000 mAh battery which is claimed to provide a 3G talktime of up to 21hours.
So, the LG G3 Vista should naturally overtake the 21 hours talktime claimed by G3, and the former can be expected to provide a talktime of at least 25 hours when connected to 3G.
New Software Aspects
A new software feature that the LG G Vista is claimed to provide is the KnockOn and KnockCode functionality.
With the LG KnockOn feature, you can simply tap on the display twice to wake it up or put it to sleep without picking up the device or pressing the power key.
Once activated, KnockCode expands on KnockOn, enabling you to customise a three to eight pattern combination anywhere within the four quadrants of the display. This allows for more than 86,000 combinations for you to feel confident about restricting phone access.
Competition
LG G Vista should do well to compete with LG's own G3 Beat (another mini-variant of the LG G3 flagship smartphone) that recently went official. The LG G3 Beat has similar tech-specs as that of LG G Vista, but the former comes with a 2,450 mAh battery in comparison to the latter's 3,200 mAh battery.
LG G also competes with other prominent mid-rangers viz Samsung Galaxy S5 Mini and HTC One Mini 2, in an already over-crowded mid-range smartphones market.