FSG to Rodgers: No Pressure for Top Four Finish
New Liverpool manager Brendan Rodgers has been assured he will serve the full three years of his contract regardless of the club's league position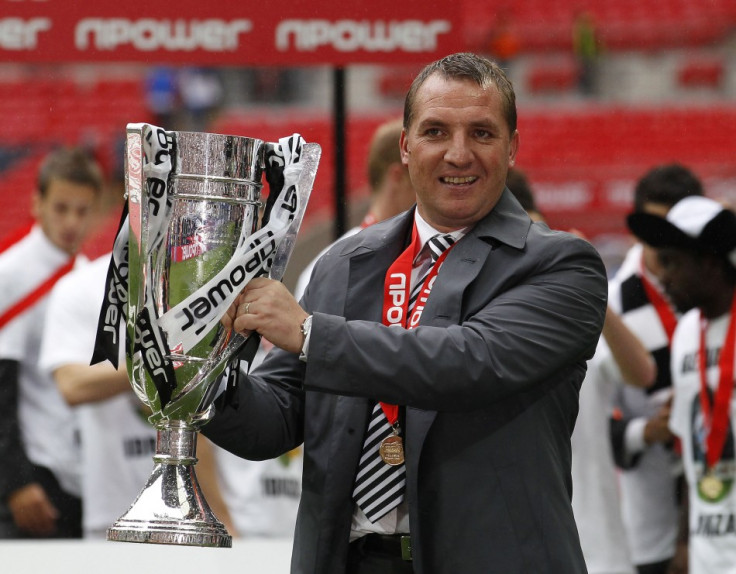 Liverpool have assured new manager Brendan Rodgers there is no pressure on him to secure Champions League qualification in his first season in charge, according to reports. The Northern Irishman has reportedly signed a three-year deal at Anfield and the former Swansea City manager will be given the length of his contract to take the Reds to the top four, reports the Daily Mirror.
The club's American owners stated last year that qualifying for the Champions League was the minimum requirement for the season but Liverpool finished eighth and hence manager Kenny Dalglish was shown the door. It is understood there is now no such immediate top-four target placed before Rodgers.
The 39 year old was handed the Liverpool job after agreeing to the Fenway Sports Group's new structure of working alongside a collective management team, claims the Guardian.
Liverpool's owners are apparently attempting to implement a new management framework - based on the Sporting Director system common in other leagues in and around Europe. While Rodgers is expected to have a big say in all key matters, it is believed the former Chelsea reserve coach will have to consult a team of directors at Anfield before making a final decision.
The report adds that Rodgers is taking his assistant manager from Swansea - Colin Pascoe - along with him to Merseyside, as well as chief match analyst Chris Davies and conditioning expert Glen Driscoll. Wigan Athletic chairman Dave Whelan claimed Roberto Martinez rejected the chance to join Liverpool as he was not happy with the managerial structure.
Meanwhile, Reds' forward Craig Bellamy feels the club has made a smart move by appointing Rodgers as the new boss.
"I think they have made a very good appointment in Brendan Rodgers, I really do. He is very good guy as well, speaks well, knows his football, and he has proven himself. Liverpool is a huge, huge challenge. No disrespect to Swansea but this is Liverpool Football Club it certainly isn't Swansea. So it is going to be a big test for him, but to me, if you know football, you know football, it doesn't matter what club you go to," Reuters quoted the Wales international as saying.
Rodgers won the hearts of football pundits and fans last season for effectively deploying his positive, Barcelona-inspired tiki-taka style of play at a newly promoted club and finishing 11th in the league table.
© Copyright IBTimes 2023. All rights reserved.