New Mexico teenager hospitalised to remove heroin package from 'private area'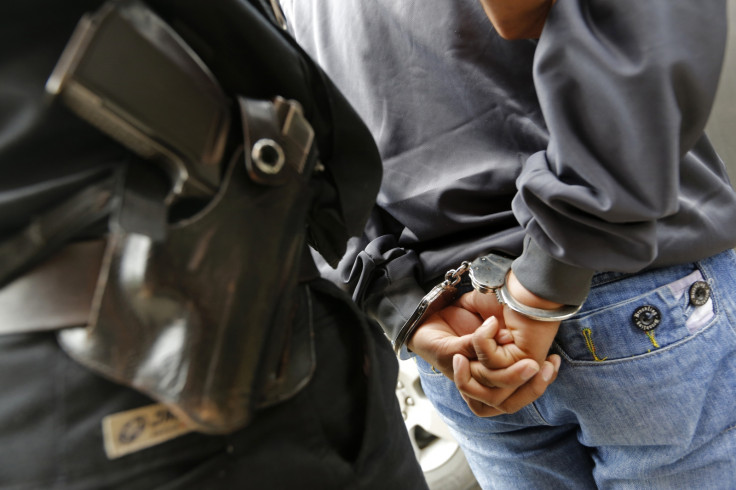 A New Mexico woman needed surgery on her vagina to remove a package of heroin she had attempted to smuggle across US state lines.
Miranda Baldonado and Sarah Valencia, both 19 years old, and their driver, 29-year-old Michael Torres, were caught by authorities who foiled their plan to smuggle the drug into Arizona.
The group, who were travelling in a Chrysler PT Cruiser, were stopped by a US deputy at around 6.30am on Monday morning (3 August).
Both women were smuggling the drug in their genital area but Baldonado needed medical attention and was hospitalised following her arrest where they removed the drug package. Valencia was said to have extracted the package in her vagina of her own volition and did not require medical attention.
US authorities from the Yavapai County Sheriff's Office also said that a K9 dog unit had discovered heroin inside the car's trunk.
In a news release the Sheriff's Office said: "While conversing with the occupants, deputies noticed numerous signs of deception as the occupants of the vehicle appeared more nervous than the innocent motoring public. They were unable to answer basic questions that a group of passengers sharing a destination would commonly know.
"A subsequent search of trunk revealed over one pound of heroin wrapped in condoms. Deputies also learned that Baldonado and Valencia had each concealed a quantity of heroin inside their 'private area' while the deputy was pulling them over."
Authorities charged Baldonado and Valencia with evidence tampering. Their bail was set at $150,000 each while Torrez's bond was set at $180,000. Torrez was already on parole in New Mexico for a drug conviction.
In addition all three were charged with multiple felonies that included possession and transportation of narcotics for sale.
Deputies recovered a total of more than a pound and a half of heroin.
© Copyright IBTimes 2023. All rights reserved.