Four Dutch men have been charged on suspicion of using a fake ambulance to smuggle £30m worth of drugs into Britain.
Four men, two of whom were dressed as paramedics, were arrested after driving the ambulance to a car park in Smethwick, Birmingham, following a surveillance operation.
Officers from the National Crime Agency (NCA) and West Midlands Police then found around 270 kilos of packets of cocaine, heroin and amphetamines hidden inside specially constructed panels, beneath the floors and inside cupboards.
During a search, thousands of what are believed to be ecstasy pills were also seized.
Another two men from London seen leaving the car park shortly before the ambulance arrived were also arrested nearby.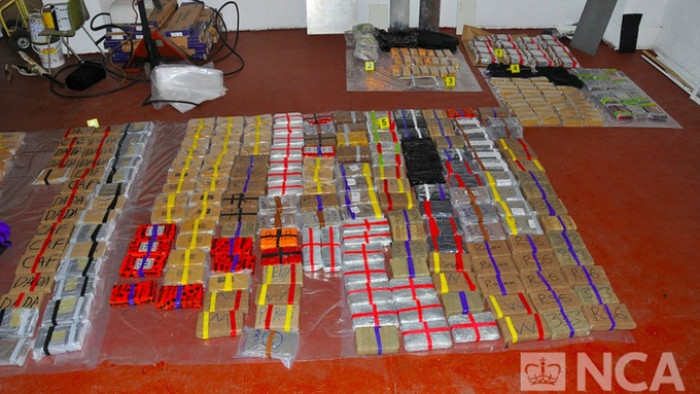 The four men – Olof Schoon, 37, Leonardus Bijlsma, 55, Dennis Vogelaar, 28, and Richard Engelsbel, 50 – were charged with drug offences and appeared at Birmingham Magistrates Court. They have been remanded in custody until their next appearance at Birmingham Crown Court on 2 July.
The two men from London have been bailed pending further enquiries.
Brent Lyon, from the NCA's Armed Operations Unit, said: "This was an audacious plot. We believe the two men in the ambulance posed as paramedics to avoid unwanted attention when entering the country through Harwich. Our officers were ready and waiting though and stopped the drugs from being distributed to crime groups across the country."