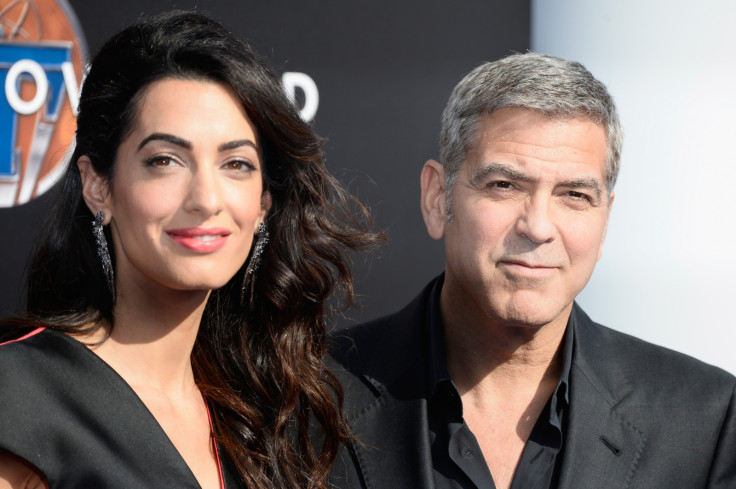 George and Amal Clooney enjoyed a much-needed break recently as the celebrity couple have been busy since welcoming their twins.
The A-lister couple were spotted having dinner near Lake Como in Italy. They were pictured leaving il Gatto Nero, one of their favourite joints in northern Italy, along with their friends.
George and Amal appeared in good spirits as they said their goodbyes to their pals and guests after dinner.
A tanned looking George sported a dark shirt, while his wife Amal flaunted a white off-the-shoulder sundress for the outing.
"Everyone was so excited to see him and Amal for dinner," an onlooker told People magazine. "They got many hugs and a lot of love. Amal looked gorgeous and didn't look the slightest bit tired. She kept smiling and looked so happy."
"You could tell they were happy about the date night," the person added. "In the past, they always dined for hours. This time, it was obvious they didn't want to be out too late."
After three years of marriage, George and Amal welcomed twins — a boy and girl — on 6 June in London. The couple have named their children Ella and Alexander.
"Ella, Alexander, and Amal are all healthy, happy, and doing fine." the couple said in a statement, which was released soon after the birth of their twins.
George reportedly named his children Ella and Alexander after Alexander the Great, and in honour of Ella Fitzgerald, who was a friend of his late aunt Rosemary Clooney, an insider previously told Life&Style magazine.
When Clooney's father Nick appeared in an episode of Good Morning Britain recently, he gushed about his grandchildren.
"They're absolutely beautiful. I'm supposed to be a reporter, therefore observant, but I really don't know how to describe one beautiful baby from another beautiful baby — these are two beautiful babies ... They are perfect," he said.