New study reveals 15% of West Bank settlers are American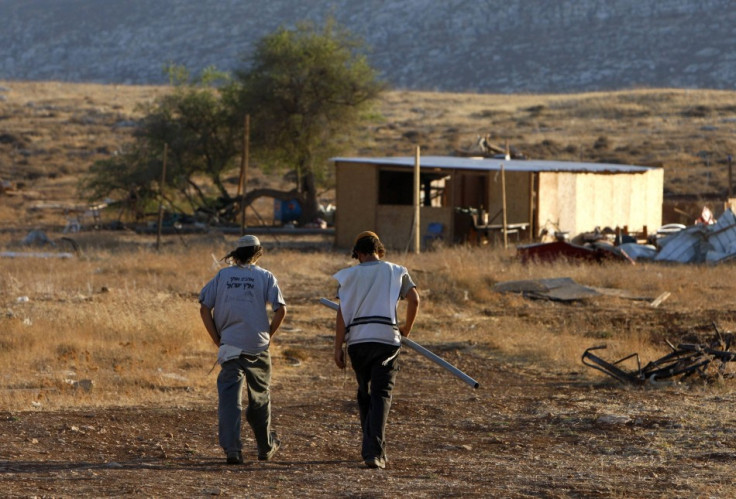 A new study has revealed that around 60,000 American Jews live in the occupied West Bank, where they make up 15% of the total settler population. Speaking at a conference in Jerusalem, Oxford University scholar Sara Yael Hirschhorn said that the figures "provides hard evidence that this constituency is strikingly over-represented, both within the settler population itself and within the total population of Jewish American immigrants in Israel."
Hirschhorn told the Limmud event in Jerusalem that her research - which focuses on American Jews who had immigrated to Israel during the 1960s and 1970s and became active members of the settlement movement - has disputed assumptions that many Americans emigrated to Israel because of a their right-wing or ultra-Orthodox beliefs, or due to a lack of opportunities in the US.
"In fact, these assumptions are patently false," said Hirschhorn, in comments reported by Israeli daily Haaretz. "What my studies reveal is that they were young, single, highly-educated – something like 10 percent of American settlers in the occupied territories hold PhDs, they're upwardly mobile, they're traditional, but not necessarily Orthodox in their religious practice, and most importantly, they were politically active in the leftist socialist movements in the US in the 1960s and 70s and voted for the Democratic Party prior to their immigration to Israel."
Hirschhorn, who spent a decade studying this group for her forthcoming book City on a Hilltop: Jewish-American Settlers in the Occupied Territories Since 1967, said that the main picture that emerges of the settlers is one of "young, idealistic, intelligent and seasoned liberal Americans who were Zionist activists, and who were eager to apply their values and experiences to the Israeli settler movement."
In order to reconcile liberal American values and the settlement project - which is considered illegal under international law - Hirschhorn said this group of immigrants were "not only compelled by some biblical imperative to live in the Holy Land of Israel and hasten the coming of the messiah, but also deeply inspired by an American vision of pioneering and building new suburbanised utopian communities in the occupied territories. They draw on their American background and mobilise the language they were comfortable with, discourses about human rights and civil liberties that justify the kind of work that they're doing."
Earlier in August, Israel approved the extension of the controversial system of administrative detention – which is usually applied to Palestinian militant suspects and allows them to be detained for months or even years without facing formal charges or trial – to Jewish settlers in an attempt to hunt down those responsible for the killing of a Palestinian toddler in a West Bank arson attack.
Israeli Prime Minister Benjamin Netanyahu is under pressure to curb so-called "price tag" attacks by extremists, which have intensified in the West Bank in the past year. The term is used to describe attacks by radical Jewish settlers – usually carried out against Palestinians, but also targeting Christian churches and Israeli Arabs – in retribution or punishment for the government actions perceived as pro-Palestinian, such as demolishing settlements.
© Copyright IBTimes 2023. All rights reserved.