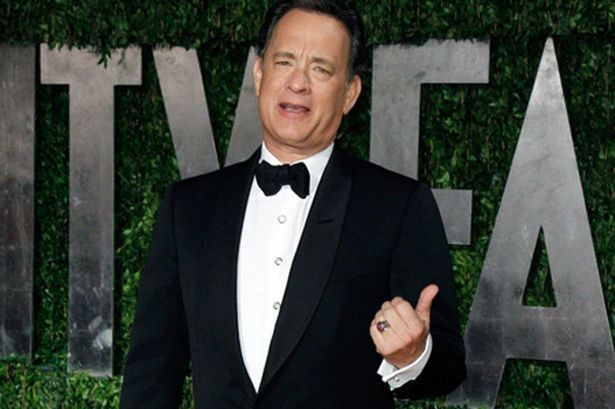 Stars such as Tom Hanks, Kate Winslet and Chiwetel Ejiofor are having future projects partially funded through a new website described as "Kickstarter for the rich".
Junction is a crowd-funding site like Kickstarter or Indiegogo, except that it's only open to investors with a net worth of $1m (£600,000) or more.
Among the first projects are A Hologram for the King starring Tom Hanks and Triple Nine, a crime drama starring recent Oscar-nominee Chiwetel Ejiofor, Kate Winslet and Casey Affleck.
Unlike films made with the help of other such sites, films on Junction already have the financial backing of studios but through this site, those financial backers have a chance to offer up part of their own investment to a potential buyer to take off their hands.
Every film on the site will be made regardless of any interest from its users.
Triple Nine is a thriller from director John Hillcoat – whose previous work includes The Proposition and The Road. It boasts an impressive cast, with Woody Harrelson, Aaron Paul and Gal Gadot joining Ejiofor, Winslet and Affleck.
Tom Hanks' project is an adaptation of Dave Egger's best-selling novel A Hologram for the King and will be directed by German Tom Tykwer, who oversaw Hanks in Cloud Atlas.