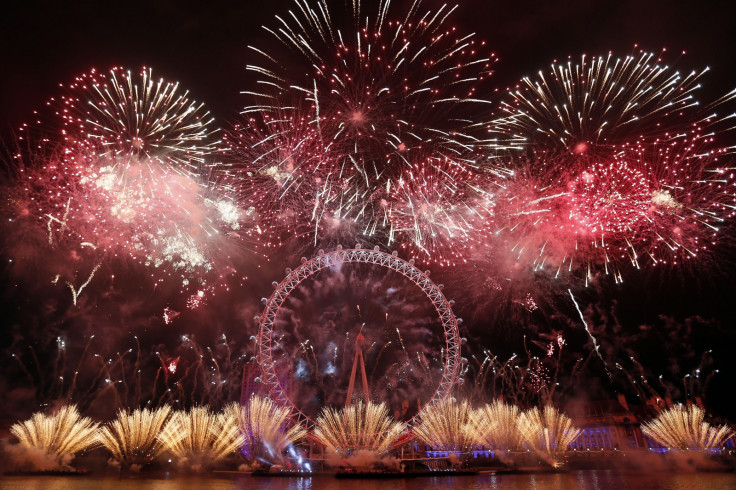 It may be a tired cliché to say we'll all be tucked up in bed moments after the last New Year's Eve firework has exploded, but data from fitness tracking company Jawbone has added some truth to the claim.
Collected anonymously from hundreds of thousands of users of the Jawbone Up wristband, the data reveals that Brits are likely to be in bed by 2am, with the average bedtime being 1:38am.
The data ranks London just 39th in a 'party league table' of cities staying up latest to see in the New Year.
Russians are the most likely to stay out the latest, with those in Moscow turning in at almost 4am.
Last year, revellers stayed up latest in Moscow, followed by St Petersburg and Kiev (3:35am), Buenos Aires (3:09am), and Madrid (3:07am).
We may not stay up late, but at least the vast majority - 84% - of Brits stayed awake until Big Ben chimed 12, and Jawbone also found that Londoners woke up at an average of 9:36am on New Year's Day, showing we can put our hangovers behind us.
The stamina of our cousins across the pond was less impressive, however, with almost 30% of Americans asleep by midnight, peaking at 47.9% of residents in Pasadena, California.
Like many fitness trackers on sale today, the Jawbone Up uses an array of sensors to track walking, exercise and sleep, and the data is collated and displayed on your Bluetooth-connected smartphone. The wristband can tell the difference between light and deep sleep, and provides an accurate estimation of how long it takes you to fall asleep, and how many times you wake up during the night.
The 10 cities which stayed up the latest last New Year's Eve are:
Moscow, Russia | 3:43 AM
St. Petersburg, Russia | 3:35 AM
Kiev, Ukraine | 3:35 AM
Buenos Aires, Argentina | 3:09 AM
Madrid, Spain | 3:07 AM
Santiago, Chile | 2:59 AM
Barcelona, Spain | 2:56 AM
Warsaw, Poland | 2:55 AM
Mexico City, Mexico | 2:53 AM
Paris, France | 2:53 AM