The final celebrations of the year are upon us and what better way to make the most of the left-over alcohol lingering from Christmas than by adding a few delicious cocktails to your New Year repertoire.
The countless digestifs and Christmas cake dousing often leaves a great spirit selection that you may not ordinarily keep in stock, so we have pulled together three of our favourite cocktails to help you use up the remnants of whisky, gin, and champagne you might have.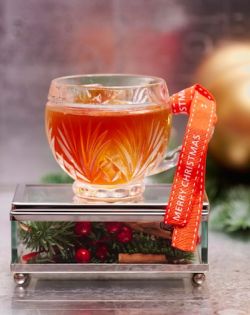 Dasher's Dram
This delicious concoction was created at the infamous Browns Hotel in Mayfair combining aged whisky, Vermouth and delicious Grand Marnier infused with fresh ginger and bitters to create the perfect warming cocktail. Also if you don't want to make this at home you can pop in to the hotel on New Year's Eve and have it served to you on a glass trinket box housing festive foliage including red berries, mini-pine branches and cinnamon sticks. How's that for fancy?
Ingredients:
40 ml Glenfiddich 15
20 ml Antica Formula
15 ml Grand Marnier infused with ginger
10 ml Becherovka
2 dash of Aztec chocolate bitters
Stir the ingredients together in a mixing glass, before pouring over an ice block into the serving glass.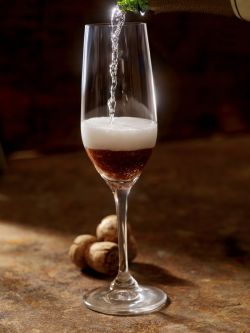 Classic champagne cocktail
A fantastic entry drink for any party and a wonderful way to mix things up when the bell chimes midnight.
The simple addition of a little sugar and bitters totally transforms the champagne into a rich, aromatic cocktail. Ridiculously easy to make and works just as well with a dry cava.
Ingredients:
one sugar cube
3 drops Angostura Bitters
Place the sugar cube in a chilled champagne flute then soak 3 drops of bitters into the sugar before topping up with champagne or a sparkling alternative.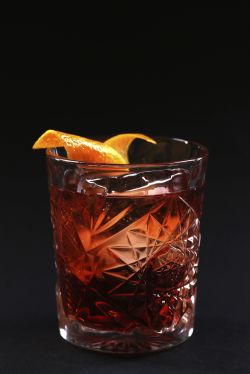 Negroni
Despite the seemingly summertime freshness of the ingredients, the Negroni is a suprisingly warming cocktail for winter parties. The rich ruby colour from the Campari certainly lends itself to the festivities as well as the sweet warmth of the Vermouth combined with gin.
Ingredients:
METHOD
30ml Gin
30ml sweet Vermouth
20ml Campari
Ice cubes
Orange peel
Mix the gin, Campari and vermouth together then pour over ice into a whisky glass. Garnish with an orange slice or peel.