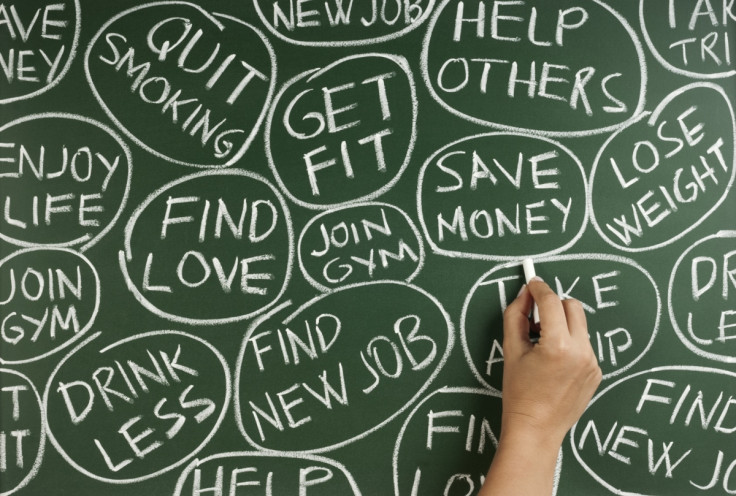 The few remaining hours before the end of the year are looming for many of us, and aside from working out exactly what basement bar you'll be fighting for air in at midnight, you have to also work out what your resolutions may be for the year ahead. For some reason, the typical ideas of 'giving up base-jumping' or 'not hugging sharks' that suffice for occasions such as Lent won't suffice.
A new year means a new you – or if last year was anything to go by, it may mean a same you and a new hangover followed by the potential of new clothes. Every year, we make totally unrealistic resolutions that only succeed in making us feel disappointed that once again we have not set up a new business, written a novel or lost 90% of our body weight.
Judging by Google's findings of what people have searched in the last week, we are all looking to better ourselves once more, with fellow resolutionists searching for tips on how to get rid of stress, how to write a resignation letter and how to crochet a beanie. Break it down, though, and you are left with the exact same ideas: be happier, lose weight and start a new business. Granted, not everyone wanting to crochet beanies is going to go throw themselves into a full-scale business, but the sentiments are similar.
With this in mind, we have decided to scrap the resolutions that are annually made in favour of realistic goals that everyone can achieve.
Finally, to satisfy the millions of people searching how to cook the healthfood they will eat for a week-and-a-half before giving up, here are some great ways to eat the greens you are ferociously Googling: