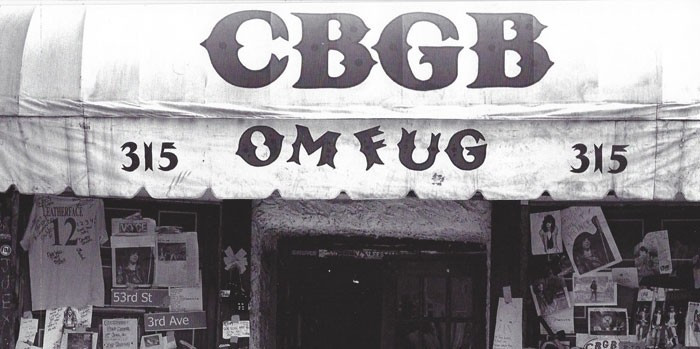 Foo Fighters drummer Taylor Hawkins, The Big Bang Theory's Johnny Galecki (Leonard Hofstadter), Harry Potter star Rupert Grint (Ron Weasly) and Castle's Stana Katic (Kate Beckett) are all reportedly going to appear in a rock and roll movie entitled "CBGB" (Country, BlueGrass, and Blues), according to Billboard.biz.
Hawkins will be playing the role of punk rock icon Iggy Pop (The Stooges), while Galecki will be portraying music manager Terry Ork. Grint and Katic, on the other hand, will be playing the roles of Cheetah Chrome (The Dead Boys) and Genya Ravan (Goldie & the Gingerbreads/Ten Wheel Drive) respectively.
This is a movie that focuses on the punk rock music scene in New York in the late seventies. CBGB was a seminal club, owned by Hilly Kristal, closed in 2008, where many famous hardcore punk bands including the Misfits, Talking Heads, Ramones Television, Patti Smith Group, Mink DeVille, The Dead Boys, The Dictators, The Fleshtones and The Voidoids started their careers before becoming known.
Apart from the above-mentioned cast, Steven Schub, Evan Alex Cole, Peter Vack, Kerry Bische, Alan Rickman, Malin Akerman, Joel David Moore and Micekey Sumner will also be playing the characters of DeeDee Ramone, Richard Hell, Legs McNeil, Mary Harron, Hilly Kristal, Debbie Harry, Joey Ramone and Patti Smith respectively, according to Hollywood Reporter.
The movie will be directed by Randall Miller, who is also the co-scriptwriter with Jody Savin. The producers of this movie will be Miller and Savin's Unclaimed Freight Productions, Brad Rosenberger (former senior vice-president of Warner/Chappell Music) and Lisa Kristal Burgman (late Hilly Kristal's daughter), who is now in charge of Kristal's estate.
The plot revolves around Kristal (Rickman), who dreams of turning his tiny club (CBGB) into a famous rock n roll venue which will be a host to some big artists including Bruce Springsteen, Red Hot Chili Peppers and Tom Petty & The Heartbreakers. However, the club, which initially starts off as a platform for country, bluegrass and blues artists, later turns out to be a hard core punk venue for local aspiring artists.
The production of the movie will begin from 25 June in Savannah (Gerogia) before advancing to New York later on.