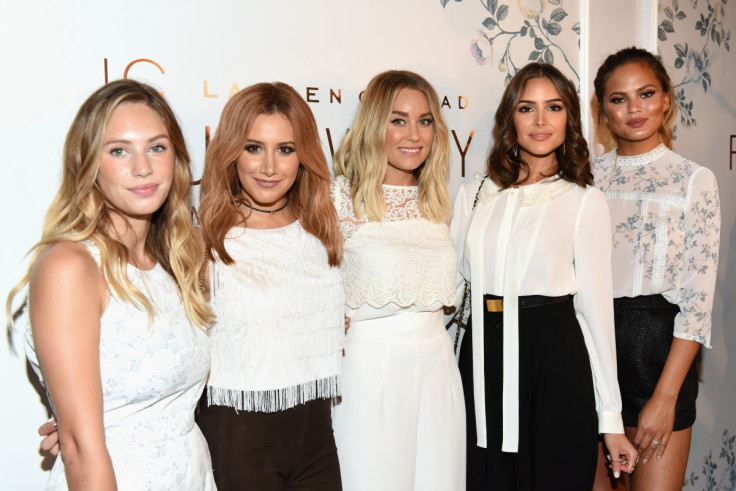 New York Fashion Week 2015 was unofficially launched with a chic and demure showcase from rising fashion designer Lauren Conrad. The former Hills star unveiled the LC Lauren Conrad Runway Collection on 9 September supported by her close friends and Sports Illustrated model Chrissy Teigen.
Hosted at the Skylight Modern gallery, a series of models debuted the Spring 2016 pieces designed by Conrad, 29, that will retail at department store Kohl's. The collection caters for most occasions with a casual burgundy play suit, a pastel blue jumpsuit teamed with a mesh crop top and a gold sequinned midi skirt for evening wear.
The showcase was a landmark achievement for Conrad as it was the first time her designs have hit the runway. Speaking to InStyle backstage at the show, the former reality star said: "It's an elevated version of the collection. We definitely focused more on special occasion pieces and styled it in a way that's dramatic, but a lot of them are separates, which can be mixed into an everyday outfit."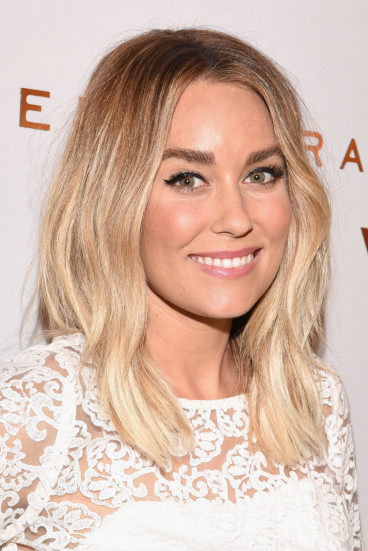 Not only did the Laguna Beach star spend months putting the show together, choosing the models and whittling down the final pieces, but there was added pressure for Conrad knowing that the runway show was live-streamed. Explaining the planning process, the designer admitted: "It's definitely more relaxing going to a show, but when it's your own, it's completely nerve-wracking.
"You just feel a lot of pressure to perform properly. There are no do-overs. It's almost like a wedding, where so much planning goes into one moment, and you just hope it goes seamlessly."
John Legend's wife Chrissy Teigen heaped praise on Conrad's collection and admitted it is the only NYFW show she is attending this season. The model told the magazine: "Oh, I loved it. This is the only fashion week thing I'm attending, and I've always been a Lauren Conrad fan secretly – hopefully she doesn't know that. I've been rooting for her since the beginning, so to see her turn from a reality superstar to this complete mogul, to have this empire is really exciting. I feel like I've watched her grow."
Other celebrities in attendance at the show included High School Musical actress Ashley Tisdale, actress Dylan Frances Penn and model Olivia Culpo. New York Fashion Week officially launches today (10 September) with shows at three new locations across the Big Apple.