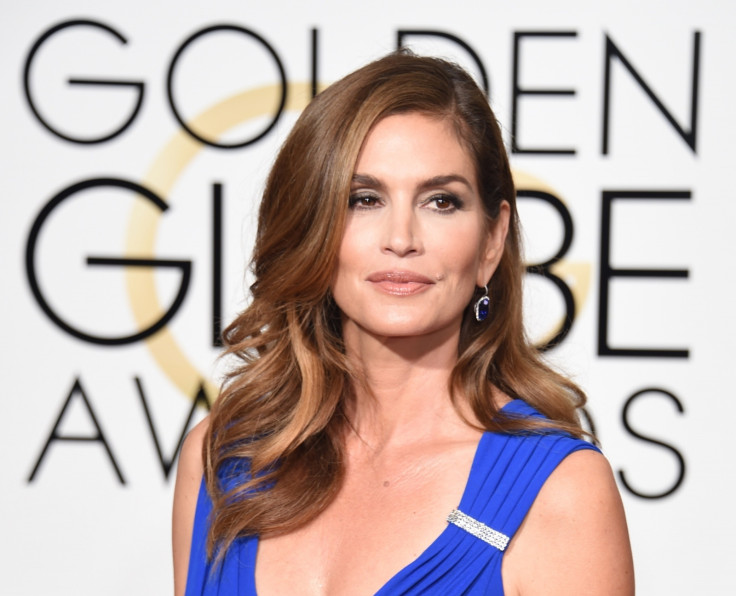 Supermodel Cindy Crawford has admitted she felt "blindsided" when an unretouched photo of her was leaked online. The image, which was part of a photoshoot for Marie Claire Mexico in 2013, appeared to show her without any retouching. However, it was later revealed that the photo had been altered.
The image, which first surfaced online in February 2013, featured the 49-year-old model posing in her underwear with stretch marks and cellulite visible. Crawford, one of the world's most successful supermodels, was applauded by women around the world for celebrating her true body image.
It later came to light that the image had been altered to actually add imperfections. In a new interview with Elle Canada, Crawford explained how she felt pressure to stand by an image of herself that was not itself true. She told the magazine: "I felt blindsided. I was very conflicted, to be honest. That picture didn't reflect what I saw when I looked in the mirror – even in the worst dressing-room lighting... It was stolen and it was malicious, but there was so much positive reaction [to the image].
"I don't try to present myself as perfect. It put me in a tough spot: I couldn't come out against it because I'm rejecting all these people who felt good about it, but I also didn't embrace it because it wasn't real – and even if it were real, I wouldn't have wanted it out there. Why would seeing a bad picture of me make other people feel good? I know my body, and I know it's not perfect, but maybe I have a false body image; maybe I think I look better than I do. I think that most women are hard on themselves."
It is the first time that the mother of two has spoken out about the controversy after initially maintaining a wall of silence. Confirming that the image had been stolen and retouched, John Russo, the photographer who took the image, said in a statement: "It has been falsely claimed that this photograph represents an unretouched image of Cindy Crawford. This is not true. It is a fraudulent altered version of my photograph."