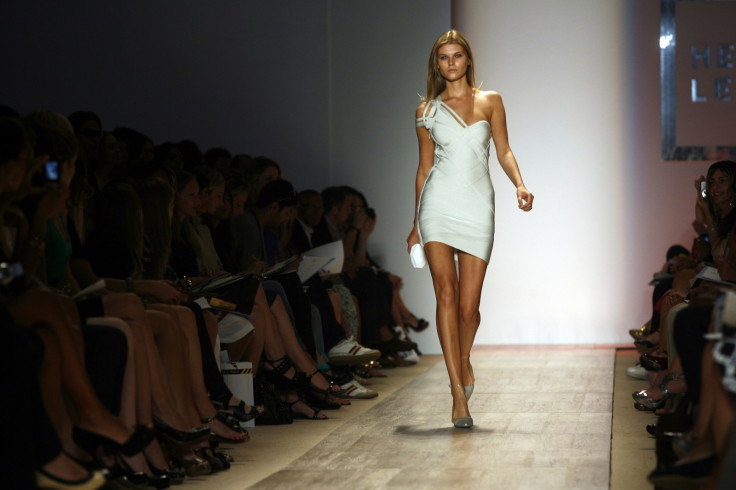 After offending the majority of the female population, fashion distributor Patrick Couderc has reportedly been fired from his post at fashion house Herve Leger. The brand has said it is "appalled" by the executive's shocking comments, which included stating that lesbians should not wear the label's iconic designs.
In an interview with the Mail On Sunday, Couderc said the brand's famous bandage-style dresses are not designed for "voluptuous" women, older ladies and lesbians. BCBG Max Azria, the parent company that owns the label, has released a statement announcing Couderc's departure from Leger.
It said: "[Couderc's words] are not a reflection of Herve Leger by Max Azria or MJH Fashion ideals... he is no longer associated with the company." After the interview was initially published, the company had said in its first statement: "The Herve Leger by Max Azria brand and its parent company, BCBGMAXAZRIA Group, are shocked and appalled by Patrick Couderc's comments made in The Mail On Sunday.
"BCBGMAXAZRIA Group is working in concert with MJH Fashion to investigate and establish appropriate next steps. The statements made by Mr Couderc are not a reflection of Herve Leger by Max Azria or MJH Fashion ideals or sentiments. The Herve Leger by Max Azria brand celebrates sensuality, glamour and femininity without discrimination."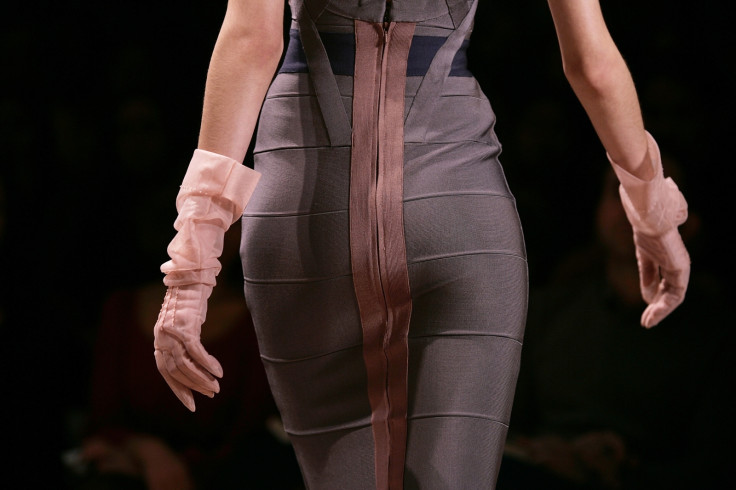 Leger, which has been favoured by a wide range of celebrities since it was founded in the 1980s, also distanced itself from the controversy, tweeting: "Outraged and appalled by Mr Couderc's offensive comments. Herve Leger celebrates sensuality, glamour & femininity without discrimination."
In the interview, Couderc said Leger's iconic figure-hugging dresses do not suit those with "very prominent hips and a very flat chest", adding: "If you're a committed lesbian and you are wearing trousers all your life, you won't want to buy a Leger dress. Lesbians would want to be rather butch and leisurely." The 54-year-old also claimed X Factor judge Cheryl Fernandez-Versini had "a fantastic silhouette".
Hitting out at Couderc's remarks, former Devious Maids actress Paula Garces said: "I'm considered a voluptuous woman and have worn Herve Leger before and felt beautiful wearing it, but I will not support anyone or any company that hurts anyone's self-esteem or sexual orientation in any way shape or form."
Comedian Margaret Cho also weighed into the controversy and vowed to boycott the fashion label, tweeting: "F**k fashion and 'designers' that body shame@HerveLeger #wecanwearwhateverthef**kwewant #boycottherveleger."