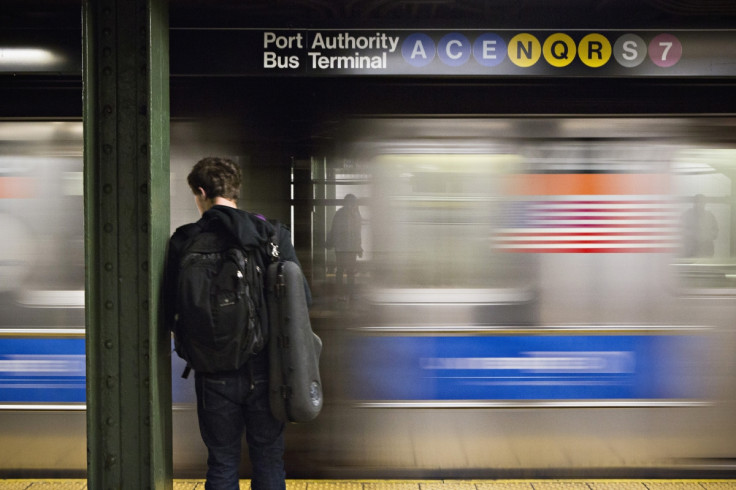 A federal judge ruled on 7 October that posters of a Muslim parody are not political adverts and must be displayed by New York City's Metropolitan Transportation Authority in the subway. The film The Muslims Are Coming! is expected to run a 28-day series of lighthearted adverts.
US District Judge Colleen McMahon granted a preliminary injunction that requires the MTA to display the adverts by Vaguely Qualified Productions LLC, Reuters reported. The Manhattan-based judge added that the studio had "established a clear or substance likelihood of success on the merits" of its suit.
Those "lighthearted" adverts included statements such as "The Ugly Truth About Muslims: Muslims have great frittata recipes" and "Those Terrorists Are All Nutjobs," with "nutjobs" replacing a crossed off "Muslim" to be "more accurate," said filmmakers Negin Farsad and Dean Obeidallah. According to Reuters, the film features commentary from Lewis Black, Russell Simmons, Jon Stewart and Rachel Maddow.
The judge noted that the MTA was not able to prove the ads were political and said the agency even ran ads for the CNN-hosted Republican presidential debate. "An arbitrary conclusion by some official at the MTA, untethered to any articulated or articulable standard, that an advertisement including the word 'Muslims' is 'political,' is utterly unreasonable," she wrote.
She added: "That the advertisements at issue gently mock prejudice and empty Islamophobia as a comedic device does not make their message 'prominently or predominately' political." Glenn Katon, an attorney for Vaguely Qualified, said, "We're very pleased. Just because you have something comedic that refers to 'Muslims' or 'Islam' doesn't make the subject matter controversial or political. The judge got that." According to NY Daily News, an MTA spokesman said: "We are reviewing the judge's decision."