A so-called 'mommy blogger' has been accused of poisoning her five-year-old son to death with salt in a New York hospital order to attract sympathy online from complete strangers.
Lacey Spears, 26, has been charged with second-degree depraved murder and first-degree manslaughter following the death of her five-year-old son Garnett in January.
Garnett was admitted to Maria Fareri Children's Hospital in Valhalla, New York on 17 January after suffering from a seizure. Two days later, doctors noted his sodium levels had risen in a way which was "metabolically impossible" for his body to produce on its own, reported Journal News.
According to the indictment, Spears had stayed in the same hospital room as her son in the days before he died of acute sodium poisoning on 23 January.
Assistant District Attorney Doreen Lloyd told the Supreme Court in White Plains, New York, it was here Spears took Garnett into the hospital room's private bathroom and administered high levels of sodium into her son's stomach via a feeding tube.
"This mother was intentionally feeding her son salt in toxic levels," Lloyd added. "This defendant researched, planned and executed her crime against her own son in a wanton and depraved manner."
Spears documented her son's frequent problems online, the first of which started when he was just five-years-old, on various social media sites as well as a blog entitled Garnett's Journey.
Authorities believe Spears may be suffering from Munchausen by proxy, a psychiatric disorder in which a parent would purposely hurt or make their child ill for attention or sympathy.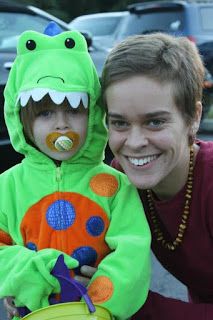 Police are looking into whether Garnett's life-long health problems were a result of his mother intentionally making him ill so she could publicly document his condition.
Spears was also discovered to have lied about who the father of her son was for sympathy. In her blog, she described how Garnett's father was a policeman named Blake who had died in a car crash.
She wrote a blog post describing how she explained to her son why his father was no longer around and also a one-year anniversary commemorative post explaining how "the past year has been the hardest year of my life, I don't imagine the next will be easy but worth living through".
However, Garnett's real father was actually Chris Hill, a 29-year-old garage door installer from Atlanta who had a brief relationship with Spears. He explained in a Facebook post shortly after Garnett's death that he never daw his son after Spears "just uped and moved to New York".
Autumn Hunt, a former friend of Spears, also recounted how she would photograph her son Jonathon and pretend he was hers on Facebook and MySpace, even referring to him as Garnett's brother.
Spears pleaded not guilty to depraved murder and manslaughter. She is due to reappear in court on 2 July.
If found guilty, she faces a maximum sentence of 20 years to life in prison.