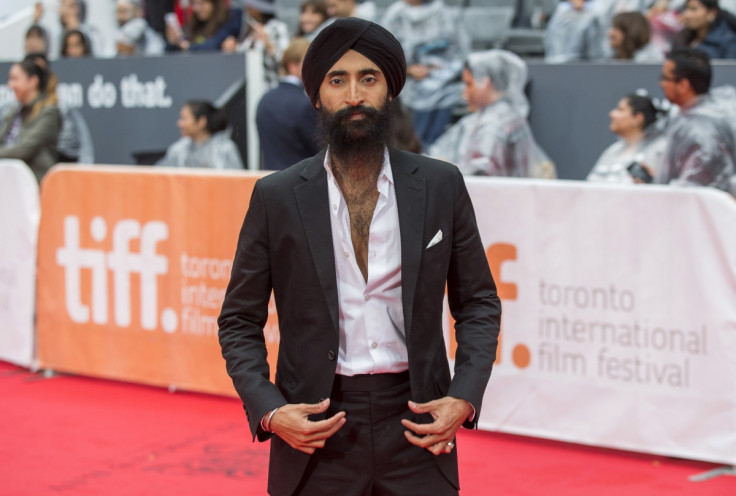 A well-known American Sikh actor was barred from boarding a plane in Mexico City traveling to New York because he refused to remove his turban at the airport security. Ironically, Indian-American Waris Ahluwalia played a character in director Spike Lee's film Inside Man who was forced to remove his turban.
He said he was held back by airport security personnel until everyone else had boarded his flight. Officers then searched his bag, swabbed his hands and patted him down.
But when they ordered him to remove his turban, he refused because of his religious beliefs. "That is not something that I would do in public," he told the New York Daily News. "That's akin to asking someone to take off their clothes."
In Sikhism, the turban is a sign of a wearer's commitment to the faith. He said he offered to remove his turban in a private room. But then he was told he would not be allowed to fly Aeromexico and would have to book another flight.
"I was shaking at first," he said. "That's not a nice thing to be told, that you are not allowed to fly on this plane because of something you are wearing, or because of your religious beliefs."
Aeromexico officials said they were complying with security protocols and regretted any "inconvenience." They said they offered Waris "alternatives to reach his destination as soon as possible," though offered no details.
The confrontation occurred after Ahluwalia learned he had been singled out for a more-intensive search, known as "Secondary Security Screening Selection" and indicated by four "S" letters on a passenger's boarding card. The "SSSS" indicates to security personnel that the flyer has been flagged for enhanced pat-downs and hand-swabbing.
The "SSSS" designation is supposed to be random, but few believe that's the case. "I've had the magic 'SSSS' before," Ahluwalia told the News. "I'm really lucky on my 'random' selection," he added sarcastically.
Ahluwalia, who grew up in Brooklyn, is also a designer based in Manhattan known for his House of Waris jewelry line. He was on his way to New York Fashion Week.
He was recently nominated for best supporting actor by the 2016 Canadian Screen Awards for his role in the thriller Beeba Boys. He has also appeared in Wes Anderson's Grand Budapest Hotel and Darjeeling Limited.
As of Monday night 8 February he was still awaiting an apology from Aeromexico and a promise from the airline to train security to treat Sikhs with respect. Ahluwalia was the first Sikh man to model in a Gap ad in 2013. Several "Make Love" posters he appeared in were defaced with racist graffiti such as "Make Bombs" and "Please stop driving taxis."