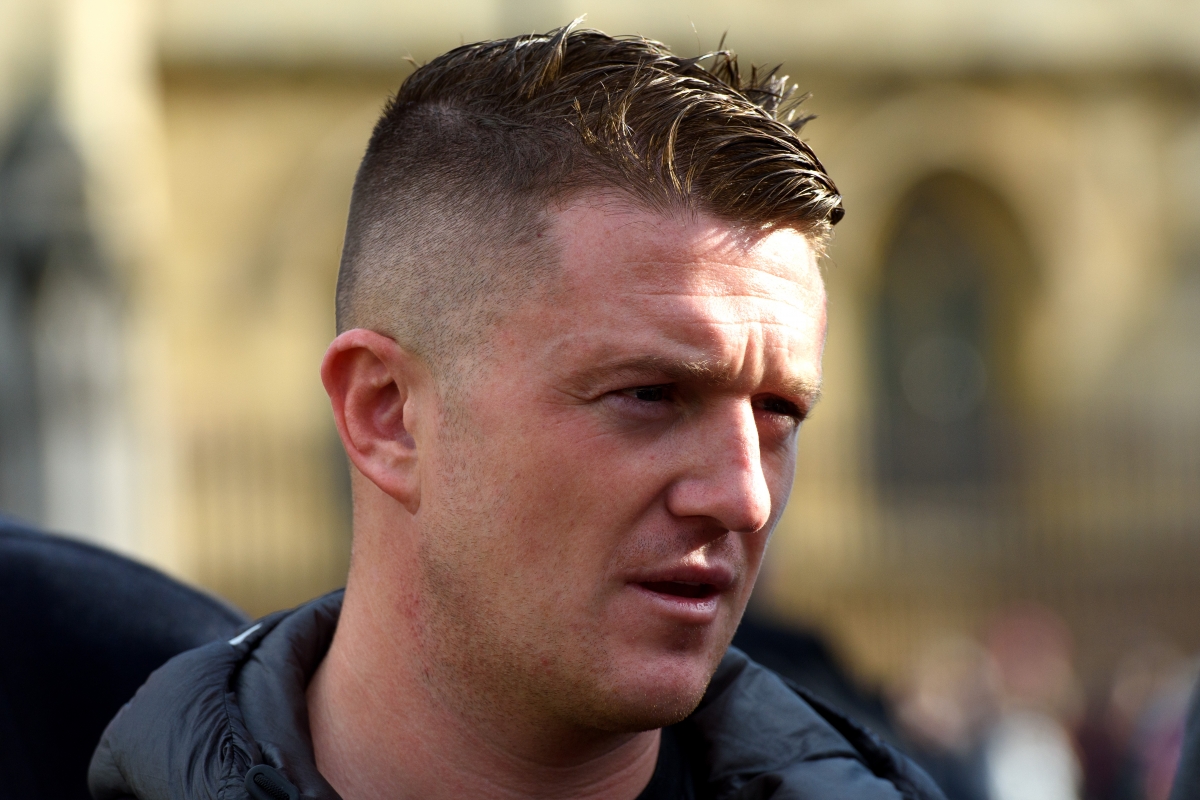 Tommy Robinson, the ex-EDL leader, is making new friends in Britain's Hindu and Sikh communities. The Hindu conference where Robinson was billed to speak alongside a famous Indian politician may have been cancelled last week, but the National Council of Hindu Temples UK (NCHT) is no fringe group – it a mainstream body representing the interests of British Hindus to the government.
The event may have been shelved in the face of protests, but the question remains: what brings such unlikely bedfellows together?
The answer is simple: Robinson has influence and is willing to say things Hindus and Sikhs cannot say for fear of being labelled "Islamophobic". When he tweets images of Sikhs being murdered by India's medieval Muslim rulers, or stands in solidarity with Kashmiri pandits who were forcibly displaced from their ancestral lands, he gains popularity here and abroad.
Robinson has become a voice for the voiceless. He has filled a void by capturing the attention of a sympathetic audience, who he is able to whip up a frenzy at the click of a button – a worrying but all too familiar trend. In raising some unpalatable truths, like the targeting of Hindu and Sikh girls by Pakistani men, he has perversely become elevated into the status of social media truth teller. This momentum is going to be hard to curtail.
Robinson is capitalising on being politically incorrect, when the majority prefer to continue treading on eggshells. While the mainstream media and politicians continue to refer to sex-grooming gangs like the ones in Rochdale and Rotherham as "Asian", he has the temerity to suggest the terminology is nothing short of an insult to Sikhs and Hindus. Fearful of speaking out themselves, his new friends have found a useful mouthpiece with an international reach. It would be an easy option to simply pigeonhole his new admirers as "right-wing", or a group riddled with self-inflicted emotional myopia. The views he puts forward have, on occasion, been in consonance with mainstream Sikh and Hindu groups.
We need to take back control and make our voices heard. If people are learning about our concerns and history via Robinson, that's partly our fault. He views, for example, Indian history through the tainted prism of Pegida, and balance needs to be restored.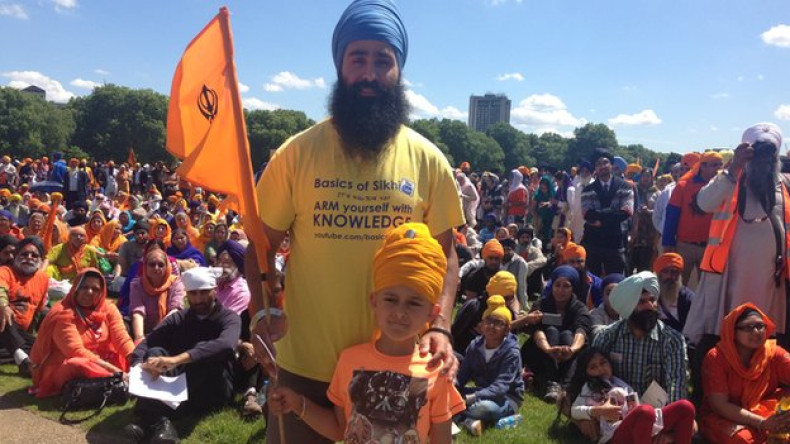 There is no doubt Sikhs have had a tumultuous history. Yes, the torture and murder of our ancestors is no different to the barbarity perpetrated by the modern-day Islamic State (Isis), or the persecution of minorities at the hands of the murderous Taliban. But Sikhs prefer to take the example of the tenth Guru of Sikhism, Gobind Singh, who faced huge personal loss at the hands of Muslim extremists.
His father Guru Tegh Bahadur was beheaded by the Emperor Aurungzeb, having stood up against the forced conversion of Hindu priests in Kashmir. His four sons were martyred – the younger two (aged nine and seven) bricked alive – and beheaded for refusing to embrace Islam. Despite this horrendous treatment, the Guru did not vilify, demonise or tarnish any of the adherents of Islam, but instead unequivocally stated, "recognise the human race as one".
While we remember the inordinate sacrifice of our forefathers, we also celebrate the lives of brave Muslims like Sher Mohammed Khan, the Nawab of Malerkotla. Although he lost his brother in a battle with Sikhs, and was given the opportunity to extract revenge on the Guru's younger sons (prior to their execution), he flatly refused. Moreover he castigated authorities for their abject cruelty, remonstrating that the innocent boys were in no way responsible for his brother's death.
I'm not denying there aren't real issues we have to face up to. There has been an ugly history of violence between Sikh and Muslim communities in Britain. There have been occasions where Sikh vigilantes, concerned about sexual grooming, have regrettably taken the law into their own hands. Former Islamists have admitted they roamed the streets of London looking to fight Sikhs. These are difficult issues to talk about. While our communities have failed to have an open debate, we inadvertently invite others to open the Pandora's box for us, to suit their own political agenda.
We also have a responsibility to highlight positive stories. It was heart-warming to see Sikhs and Muslims stand in solidarity during the London riots, where they worked together in protecting mosques and gurdwaras.
Take the negative reverberations of Islamism. Hindus and Sikhs suffer a backlash, along with Muslims, in the wake of terror attacks like Paris. In fact, MET stats from 2015 indicate 28% of the victims of recorded "Islamophobic crime", are either non-Muslim or people of no faith. This I'm told includes Hindus, Sikhs and Christians. It's just a shame there's been a lack of transparency until now. It's understandable how this would cause some consternation amongst Hindus and Sikhs, who feel as vulnerable as Britain's Muslim communities. One way the government could allay fears, is to publish the breakdown of faith groups within the "Islamophobic crime" category.
A final thought. It's no coincidence that the city of Malerkotla (Punjab, India), a former princely state eponymous with the compassionate Nawab, suffered no communal violence during the partition of India in 1947. Sikhs, Hindus and Muslims live in relative harmony there to this day. Malerkotla is a symbol of hope, and we have a responsibility in sharing the city's remarkable history. I have a feeling this isn't a narrative that supports Robinson's agenda.