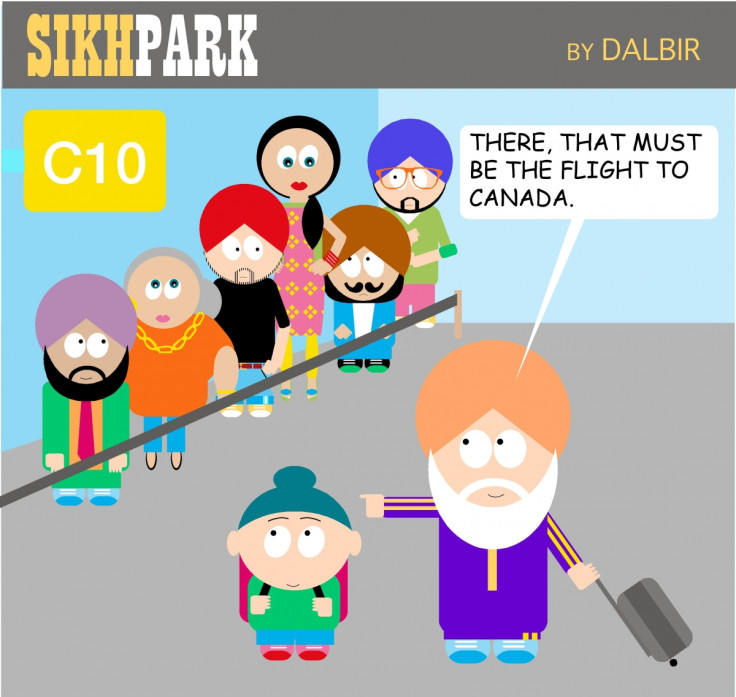 Aside from the play on the name and the art style, online comic Sikh Park has very little in common with the popular American animated show South Park. The comic about the Indian Sikh community was started in 2007 by Dalbir Singh, a 42-year old advertising professional who spent a number of years working with agencies in Hongkong, US, Canada and Hungary.
"A friend was starting a website called SikhChic in Canada around 2007, which was on the art and culture of the Sikhs, where he wanted to have a section on humour. There was one comic called SikhToon but it is mostly political and we wanted a light-hearted non political comic," Singh explains in an exclusive interview with IBTimes UK.
He goes on to share that he was not familiar with South Park when he came up with the name for his comic. "We thought of calling it Karol Bagh (Bagh refers to a park in Hindi/Punjabi), an area in Delhi with large Sikh/Punjabi population. However we thought our mostly American born/raised Sikh/Punjabi audience would not be able to recall that name. So we thought of calling it Karol Park, and then we decided to call it Sikh Park which sounded cool, could connect with young American-Indian people."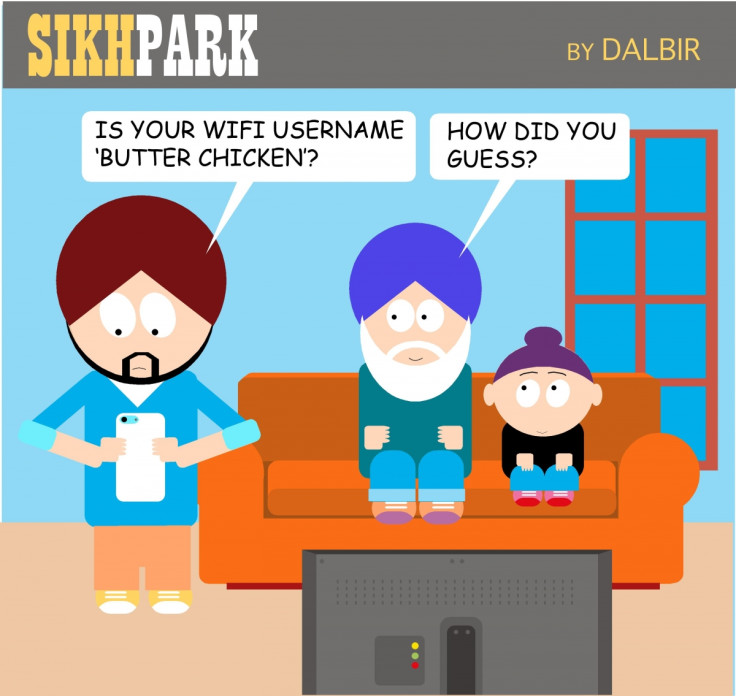 The Sikh community, especially the men, became an easy target of racial profiling and hate crimes because of their turbans, which people came to associate with extremists. "The initial comic was dwelling more on challenges faced by Sikhs in a post 9/11 world, some taken from my own personal experiences like random checks at Airport, Immigration etc, some were a bit exaggerated for humour," he mentions.
Dalbir left India at the age of 24 to peruse a career in advertising. Regular travel gave him a first-hand experience of racial profiling thanks to his turban. He recollects, "I used to travel to the US for work and very often I would be called out for secondary checks at the airport. One time, my brother and I happened to be at the New York airport at the same time, both off to different destinations on different flights. We both got called out for secondary checks and then were asked to catch a flight the next day. So we came back to the airport the next day to catch our flights and once again we were called out for secondary inspections."
After moving to India six years ago to start his own company Kiss Films, the tone of his comics has taken a more domestic flavour. "Since I moved back to India a couple of years back, the humour has been more generic Punjabi/Sikh everyday life. Be it food, or arrange marriage etc. I stay out of religion and politics," says Dalbir following his first showcase at the Delhi Comic Con recently.