Thousands of Yemeni-owned grocery and convenience store, known as bodegas, have closed their doors on Thursday (2 February) to protest US President Donald Trump's travel ban.
Organisers of the protest in New York said over 6,000 of the city's bodegas are owned by Yemenis and over 1,000 are expected to take part.
Yemen is one of the seven countries affected by Trump's travel ban, which continues to stir emotions one week after its signing.
The bodega closures started at noon (5pm GMT) and are set to last eight hours. Most bodegas operate on a 24-hour basis and it will be the first time many have shut in years.
A Facebook group for the protest said: "This shutdown of grocery stores and bodegas will be a public show of the vital role these grocers and their families play in New York's economic and social fabric and, during this period, grocery store owners will spend time with their families and loved ones to support each other – many of these families have been directly affected by the ban."
A large number of the protesters, carrying American and Yemeni flags, gathered at Brooklyn's city hall.
At 5.15pm, Muslim demonstrators conducted Maghrib — Islam's fourth of five daily prayer, which is performed after sunset.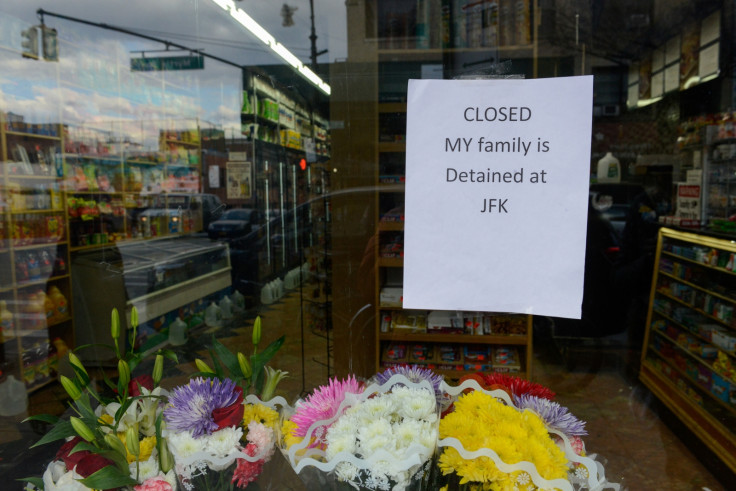 After the prayer concluded, city officials addressed the crowd about the travel ban.
"This is a country built by immigrants. Together we are strong and we will let this administration know they can't build walls," said Letitia James, the city's public advocate, reported the Guardian.
New York City comptroller Scott Stringer took a more strident tone against the administration.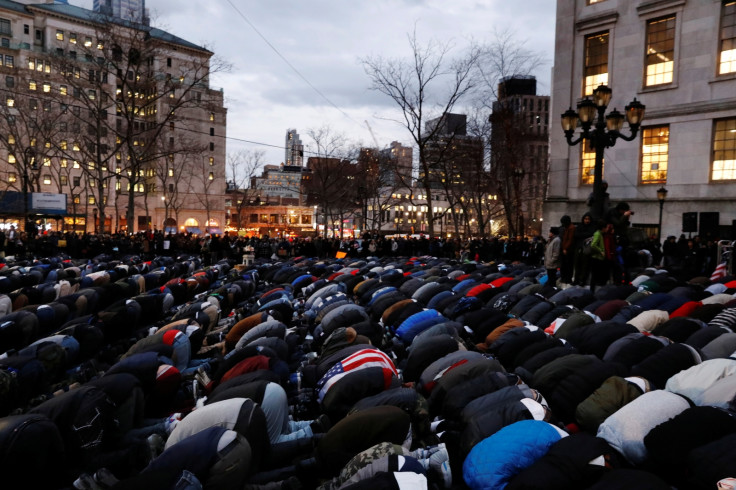 "You as the president have an obligation to support the constitution ... When you disregard the constitution, it's time to impeach!" he said.