Officials in Yemen claim US warships have been pounding al-Qaeda militants in the al-Maraqisha mountains in the south of the war-torn country for the past five days.
"Ships fired several missiles towards the al-Maraqisha mountains, where al Qaeda elements are based. The ships are widely believed to be American," one Yemeni official, who asked not to be identified, told Reuters. "We have received no information on the outcome of the shelling."
However, a Pentagon spokesman denied involvement in the attack, which comes less than a week after a US Navy SEAL raid on al-Qaeda led to the death of one US commando and a number of civilians.
Al-Qaeda forces in the Arabian Peninsula (AQAP) are viewed as one of the deadliest terror groups by western intelligence, and militants are believed to be particularly active in the mountainous region, which is close to the southern coast city of Shuqrah.
Thursday (2 February) also saw AQAP mount a bomb attack in Lawdar, south-west Yemen killing six soldiers. The US has regularly targeted AQAP with drones, though their use is controversial due to the risk to civilians.
The Pentagon believes an attack on a Saudi frigate carried out by Houthi rebels on Monday (30 January) may have mistaken the vessel for a US Navy vessel as there are a number of US ships off Yemen's coast.
However a Pentagon spokesman, Navy Capt. Jeff Davis, said US warships were not involved in the al-Maraqisha attack, the Mail reported.
US Central Command have now confirmed civilians may have been killed in the SEAL operation against AQAP in Bayda province, central Yemen on Sunday (29 January).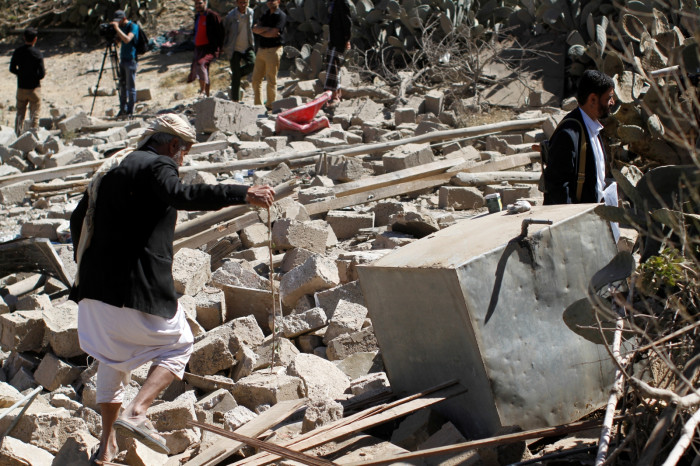 Medics claim at least 10 women and children died in the raid including the eight-year-old daughter of militant Anwar al-Awlaki. The US is investigating the circumstances of the attack, in which Chief Petty Officer William Ryan Owens also died.