New young Tories group distances itself from 'gas chavs' Activate grassroots movement
Our Conviction hopes to copy Momentum's success while avoiding Activate's woes.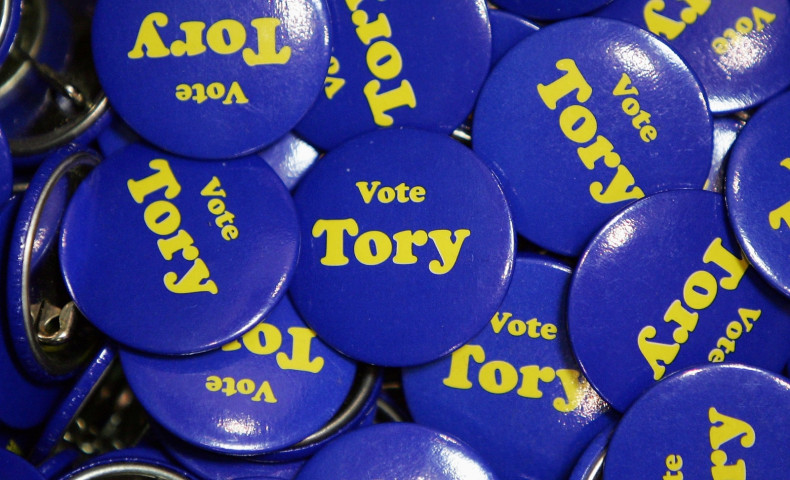 A new Tory grassroots movement aiming to target youth voters appears set to launch after a previous group were found joking about "gassing chavs" and calling poor people "vermin".
There is scant information available about the association known as Our Conviction, except the promise they will be setting up their new movement in the coming days. What the "new independent young grassroots Conservative" is keen to establish straight away is that they have no connections at all to fellow Tory campaign group Activate.
The launching of Activate, which sought to rival the pro-Jeremy Corbyn Momentum movement set up during his 2015 leadership election campaign, got off to a shaky and much derided start.
The Tory movement's Twitter account was ridiculed for its use of memes and hashtags in since deleted tweets – quickly resulting in a parody account – as well as membership fees to join which can cost as much as £500.
The group was further criticised after political blog Guido Fawkes published a group WhatsApp conversation involving people who helped set up the organisation in which they joked about gassing chavs, using them for medical experiments and introducing compulsory birth control for poor people.
The group chat featuring the young conservatives was described as 'precursor' to Activate.
Hoping to avoid been tarred with the same brush, Our Conviction distanced itself from Activate in its very first tweet. It said: "We'll be setting up our movement in the coming days. To be clear we do not tolerate the kind of bigotry coming from Activate Britain."
So far, Our Conviction has sent just six tweets, including one describing Activate's apology over the Whatsapp conversations as "not good enough" and another stating how it hopes to "fill the void" it predicts will be left by Activate.
Our Conviction has not even set up a website to give clues about the brains behind the new movement, although it has liked a tweet from another user which speculates whether it "was one of the guys from Our_Conviction who sold out Activate to Guido".
Following the controversy surrounding the "gassing chavs" comments, a spokesperson for Activate said: "None of the people included in those messages currently have any seniority with the organisation.
"We are working on ensuring that the people in question are removed from the group as a whole, if still members. They were banned from the WhatsApp group in question when comments like this were made.
"The comments were sickening and are totally incompatible with what Activate is trying to achieve.
"We apologise for any offence that has been caused by the people in question. And stress our commitment to open discussion about the future of our party and country."