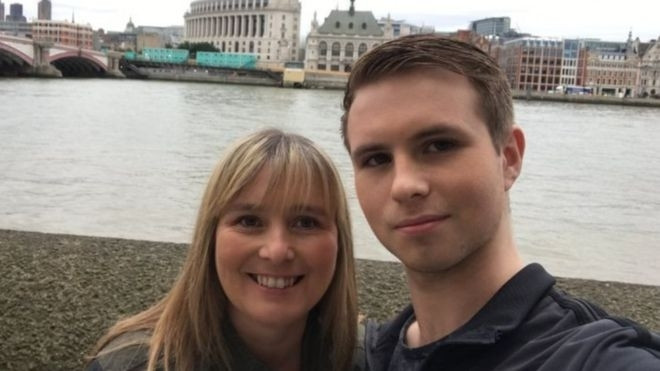 The Home Office has apologised after a 21-year-old man who was born and raised in Britain was wrongly told to leave the UK because he was not a British citizen.
Shane Ridge, a 21-year-old welder from Colne in Lancashire, received a letter last week informing him he had "no lawful basis to be in the UK" and that he faced a £5,000 fine or imprisonment if he didn't leave within 10 working days.
All of Ridge's relatives are British, and his mother, who was born in Australia during a family holiday, has dual Australian and British citizenship.
Shane was born and brought up in the UK, having gained GCSEs, worked, paid taxes, rented a home and opened bank accounts without any previous issues.
But after extensive media coverage, the Home Office yesterday (30 August) said it had established that Ridge was "automatically a British citizen".
The problem arose because of confusion about the status of Ridge's mother, who was born in Australia. Home Office officials had failed to establish that his maternal grandmother was British, and his mother had dual nationality.
People who are born and brought up in the UK can sometimes find out that they aren't British citizens if they were born on or after 1 January 1983, their mother wasn't a British citizen or someone with settled status at the time, and their parents weren't married.
Australian connection
A Home Office spokesperson said: "We have spoken with Mr Ridge to apologise for this error and the distress caused. When Mr Ridge applied for right of abode, we did not identify that his maternal grandmother was British and that as a result his mother had settled status in the UK at the time of his birth."
But Shane said he is furious that he only received a "quick apology" over email from the Home Office, which said sorry for the "oversight".
"It was a blunder on their part," he said. "They don't even sound bothered really. The amount of stress and stuff I've been through, it's horrible.
"I can't believe they are just brushing it under the carpet. Fair enough they have 'sorted' it now, which I'm really happy about, but it's a bit poor on their side."
He added: "I haven't eaten or slept properly for the past week since I received the letter. It has been horrible."
Shane's mother Sue Ebbs, a school caterer, added: "I can't wait to get him home and have a cup of tea and some cake. It's been such a stressful week. I've felt so hopeless but I'm over the moon."