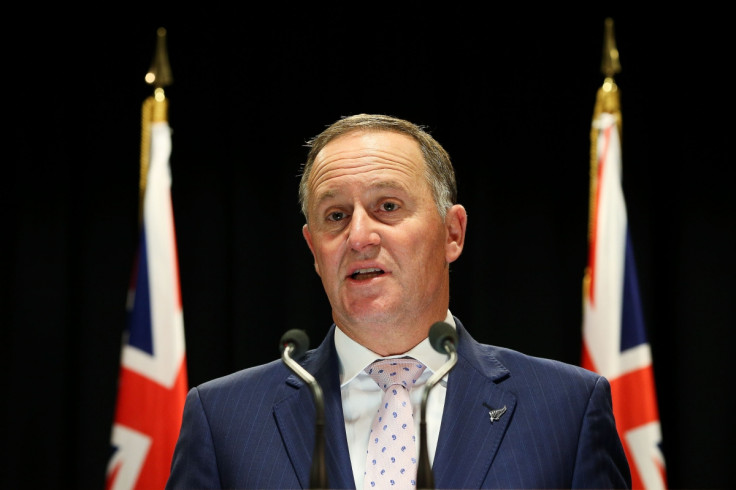 New Zealand's Prime Minister John Key's sense of humour is getting him into trouble. As part of a promotional campaign, Key went on air at The Rock radio station where he was asked to enter a cage and hold a bar of soap.
The whole set-up made reference to prison sexual harassment and the minister went along, saying the soap seemed greasy and smelt bad, to which the radio jockey said it had been brought in from a prison urinal. However, the PM's humorous take on prison rape has offended some, especially those who have been scarred by their own experiences behind bars.
Ken Clearwater, of Survivors of Sexual Abuse New Zealand, said he found the stunt "bloody appalling". "Rape is not a joke, full stop. Regardless of the gender of the victim. The psychological damage done to men and boys is the same as to women," he said.
Rae Duff, national president of New Zealand's National Council of Women, asked that Key apologise for the radio stunt. "We are disappointed to see Prime Minister John Key joking about and trivialising sexual violence. Violence is a serious issue in New Zealand with many cases going unreported," he said.
"Key's 'joke' shows a lack of respect for victims and contributes to the stigma faced when speaking out about violence and harassment. We call on John Key to apologise for his 'joke' and to do more to support the victims of violence in New Zealand."
Political commentator Dr Bryce Edwards, however, contended that the prime minister's "jokey blokey" persona was what has made him more accessible as a leader. He told Radio New Zealand, "He remains a very popular prime minister and it's because he is not aloof like a typical prime minister. He's not a stick in the mud, he does go in for these jokes."
A spokesperson for Key told the Guardian, "The prime minister does these interviews in the spirit of Christmas and the content is decided by the hosts.
"The interviews are meant to be light-hearted, and the prime minister hopes the media and the public take them that way."
Key's joke about rape followed his controversial statements accusing the opposition party of supporting rapists, when they pointed out that he was not doing enough to aid the 40 New Zealanders detained by the Australian government on Christmas Island.
Key told Labour MP Kelvin Davis, who had said the detentions make a mockery of the Anzac relationship, "If you want to put yourself on the side of sex offenders, go ahead my son, but we'll defend New Zealanders."