Unlike Australian PM Malcolm Turnbull's disastrous call with Donald Trump, New Zealand's Prime Minister Bill English held amicable talks with the US president. On Tuesday (7 February) English said that he had a "sensible, polite discussion" with Trump, although he voiced his disagreement over the controversial travel ban order.
English took his 15-minute phone call from the back seat of his car on Monday (6 February), just before the start of Super Bowl. He said his discussion with Trump reaffirmed the relationship both the countries shared.
According to reports, English brought up the issue of Trump's travel banon people from seven Muslim-majority countries, but did not berate the president over it.
"I'm not there to scold him, although a lot of people might like us to do that," AP cited English as saying.
The two leaders also held discussions on China and North Korea, where Trump noted that all countries should work together and face rising threats emerging from Pyongyang.
"Clearly the US president has some views about China, particularly over trade, over the South China Sea," English said.
Besides, they also discussed trade, national security and New Zealand's contribution to the fight against Islamic State (Isis) militants.
"The two leaders discussed regional issues, including challenges to regional peace and security, and the President affirmed to the Prime Minister the U.S. commitment to strong and active engagement in Asia," the White House said in a statement.
"President Trump expressed appreciation for New Zealand's significant contributions to international peace and security concerns," it added.
English reportedly told Trump that it was crucial for the US to maintain its presence in the Asia-Pacific region, especially now, since the Trans Pacific Partnership (TPP) trade deal has been discontinued.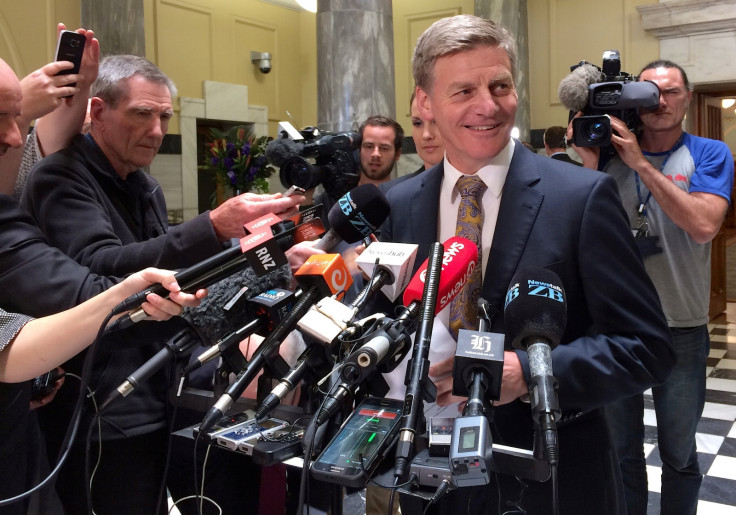 English's call is reported to have been in contrast to Trump's conversation with Turnbull on 28 January, where the two leaders allegedly had a heated exchange over a deal that Canberra reached with the Obama administration to resettle refugees in the US. Trump later took to Twitter to slam the deal and called it "dumb".