A woman and her two children sheltering on the roof of their house in Queensland, Australia, were rescued just minutes before their entire house was swept away by high current tide. The family had reportedly spent several hours in the dark waiting to be saved.
The dramatic rescue played out in the early hours of Saturday (1 April) morning as torrential rains lashed Queensland and New South Wales in the eastern part of the Oceanic country.
Overflowing of Albert River in the wake of Cyclone Debbie led to severe flooding of the region where the family lived at Luscombe, in Queensland's Gold Coast area. The neighbours called for authorities to help rescue the family.
The house washed away about 15 minutes after the woman and her two children were rescued, a Queensland state emergency service spokesperson told the BBC.
Along with the trio, another man and two dogs who were inside the home were also rescued into a boat.
Local media showed footage of the entire house crashing into another house before hitting trees and knocking them down as it floated away.
"It took us approximately an hour to dodge the high trees, the power lines, the stuff that was coming down the river," disaster management officer Jim Ferguson told the Australian Broadcasting Corporation. "I climbed over the balcony hands and knees along the awning, stood up and made my first real contact with the parent and the two kids."
He recollected the rescue as the scariest thing he has ever done.
Fellow rescuer Chris Holloway said he was relieved the house did not break free from its foundation earlier while they were rescuing the family.
"We've gone through all these 'what ifs', because after the rescue we were stranded there for a good four hours before we could get another rescue team in to help us," Holloway told the Brisbane Times.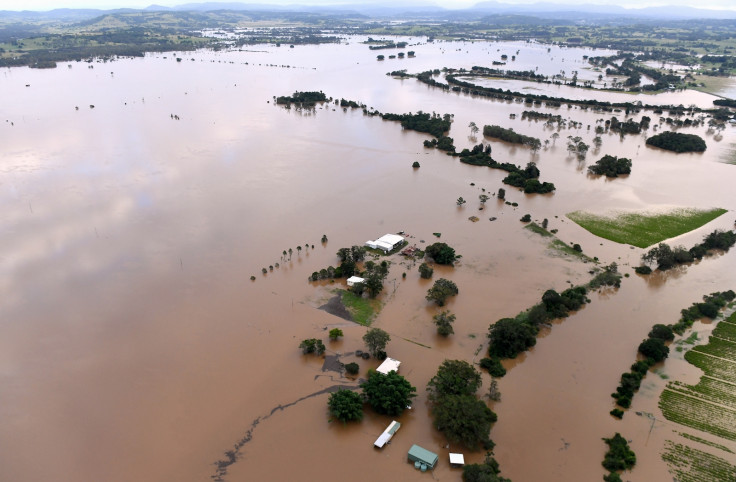 Heavy rains wreaked havoc in Queensland as thousands of families were evacuated to safety after fast-flowing waters covered roads and destroyed bridges.
At least five people have died and three are still reportedly missing in the aftermath of Cyclone Debbie.