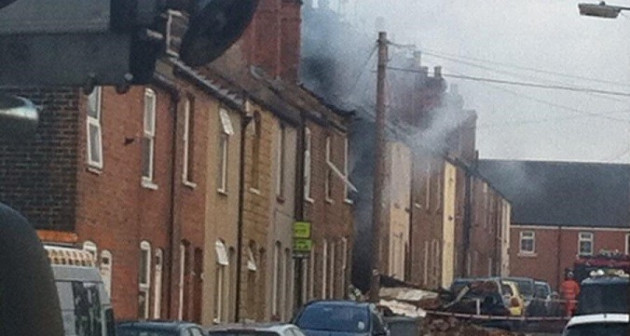 The body of a woman has been found at a terraced house in Nottinghamshire following a suspected gas explosion which has already left one man dead.
Nottinghamshire police have confirmed attempts to recover the body of the deceased will take place later today at the home in Newark.
A controlled demolition of the home is also planned following the explosion which occurred around 17:15pm on 19 May.
The body of one man has already been removed from the rubble just after midnight following a search.
Two children and a woman were taken to Nottingham's Queen's Medical Centre for treatment for smoke inhalation following the blast and have since been discharged.
A man also sustained serious injuries and suffered smoke inhalation and remains in hospital.
More than 100 people were evacuated from nearby homes as a precaution and a rest centre was set up at the Grove Leisure Centre.
Witnesses described how the explosion left the home on Wright Street "completely destroyed".
Local resident Dan Walker told Sky News: "I was in the back garden just doing some gardening and there was an almighty bang, and the floor shook.
"It sounded like a bomb had gone off down the road. All you could hear was kids screaming so I ran out to the front garden to see what was going on.
"I went down the street and I could see the house - it was in pieces."
Neighbour Simon Hunter told ITV's Daybreak: "There was a massive explosion, the house shook. I looked at my wife and it was just sheer terror, we just didn't know what was going on. My initial reaction was that, we've got a train line behind the property, a train had de-railed."
Cormac Fleming, also told the BBC: "I live just a couple of streets away and was first on the scene, with my wife and two kids. We were walking our dog and got within 8ft of the house, when it exploded right in front of us.
"The sheer force of the blast knocked my son off his bike. I rang 999 straight away.
"One house was completely destroyed and the house next to it was half-blown up.
"I then noticed a curtain moving in the house next door. I, and another man, smashed the window and next thing I was being handed a newborn baby."