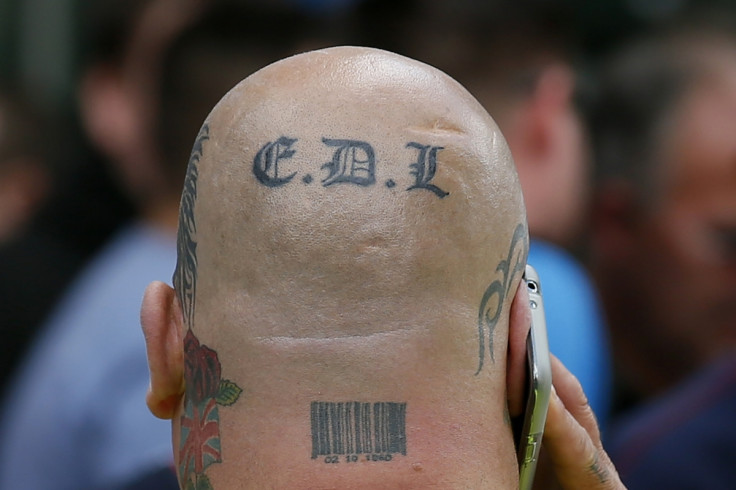 A standoff between English Defence League (EDL) supporters and people demanding rights for refugees took place in Newcastle city centre on 25 July. During the anti-racism protest, attendees held banners which read "Refugees welcome here" and "Never again! No to the Nazis."
Videos of exchanges between the protesters and right-wing EDL members began circulating on social media. Police formed a barrier to keep the two sides away from each other.
Supporters from anti-fascist organisation, Newcastle Unites, convened in the Grey's Monument area of the city, according to news group Chronicle Live.
They later uploaded a video to Facebook in which they could be heard drowning out their EDL opponents with their own chants.
They included cries of "Nazi scum off our streets," "super race, you're having a laugh" and "boring, boring, boring".
Another video showed people chanting: "Whose streets? Our streets" in a rejection of EDL.
Another Newcastle Unites banner read: "Hate racism, fascism and Islamophobia."
Social media users took to both Facebook and Twitter to congratulate Newcastle Unites on the action. Labour member Jon Proctor tweeted: "Newcastle showed the EDL they are NOT welcome in Newcastle."
Mary Lowe, another Twitter user posted: "Ugly scene @newcastle monument today. EDL&NF shouting standoff with Antiracists. Sad to see such hate in our city."