Demba Ba has revealed that he closely studied his performances last season, with the Newcastle striker finally getting back on the scoresheet against Tottenham in the Toon's season opener.
Ba was able to find the back of the net at St James' Park on Saturday night, contributing to a 2-1 win for the north eastern side, and after a disappointing end to last season in which Papiss Demba Cisse took the spotlight, the 27 year old wanted to get his scoring touch back.
And after a successful day all round, Ba said that he had been studying hard last season in the hopes of finally bringing an end to his goal drought at Newcastle.
"It was a good goal and I am very happy we won," he told the Journal. "It was a good opening day for us.
"I was okay going so long without scoring. Just ask the other players. They will tell you that I am not just looking for goals even though it is a good feeling when you do score.
You just have to carry on doing your work and it will come back.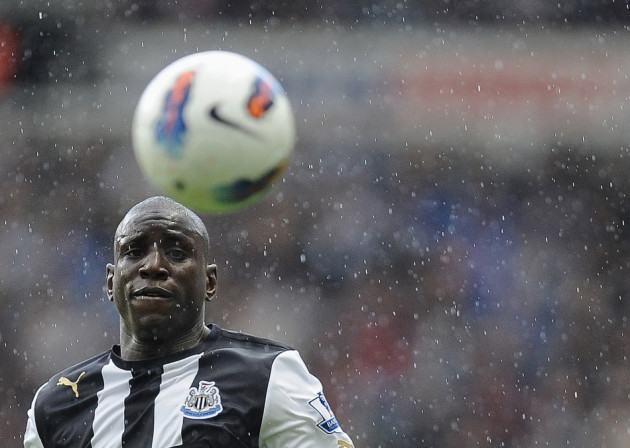 "I spent a lot of time after games watching them again and analysing them, seeing what I had to do to change the bad stuff and that is why I am back on the scoring sheet
"I watched the games on my own the next day, with no-one else."
Ba blamed positioning along with his own individual mistakes for what happened at the end of last season, as Newcastle came within reaching distance of a Champions League spot on the final day of the league.
"A lot of things were going on last season. I was playing on the side and out wide," he explained. "I was not frustrated because I did not score but because I did not get enough of the ball.
"I just want to play, but sometimes I was coming too deep and they were putting the ball behind defences and I was not there."
Newcastle face a tough fixture this week, with the club travelling to play Atromitos in the Europa League before they face Chelsea away just two days later.