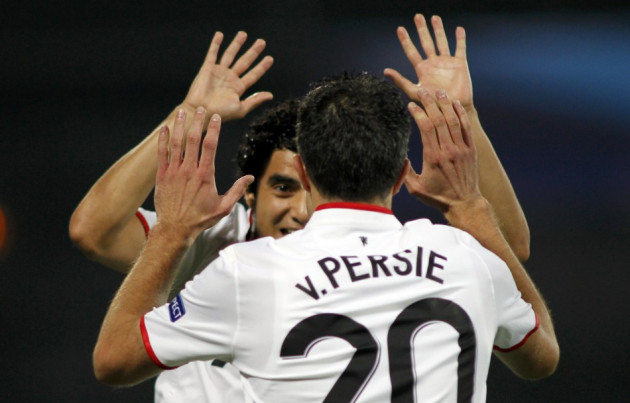 Manchester United striker Robin van Persie faces the threat of a three-match ban after Newcastle United manager Alan Pardew accused him of intentionally elbowing midfielder Yohan Cabaye.
The former Arsenal forward was booked earlier in the Premier League game for a challenge on defender Davide Santon and had referee Howard Webb seen van Persie's second challenge, it is likely he would have produced a second yellow and sent the Dutch international off the field.
"He has looked at Yohan and elbowed him. That needs to be looked at. I thought Yohan would not have gone down if he has not done something. I did not see myself it at first but have looked at it on the replays and it looks like he looked at him then has then put his elbow there," the 51 year old said in the Mirror after the game, adding, "Should the FA look at it? That is for them to look at, not me."
The Express reports that the fourth official for the match, Kevin Friend, has confirmed Webb will now review television evidence before making a final report to the FA, who will also review the replays before deciding on further action.
Sir Alex Ferguson's side won the match 3-0, with goals from Jonny Evans, Patrice Evra and Tom Cleverly making this the Red Devils' second win over Newcastle in quick succession (the hosts for this game lost a Capital One Cup tie 1-2 at Old Trafford). The win at St James' Park, incidentally, was by the same score United lost last season.
Meanwhile, tackling controversies aside, the weekend's match also provided more ammunition for supporters of goal-line technology. Early in the second half, Newcastle's Senegalese forward Papiss Cissee appeared to have just about got the ball across United's goal line but the linesman failed to spot the incident and no goal was awarded.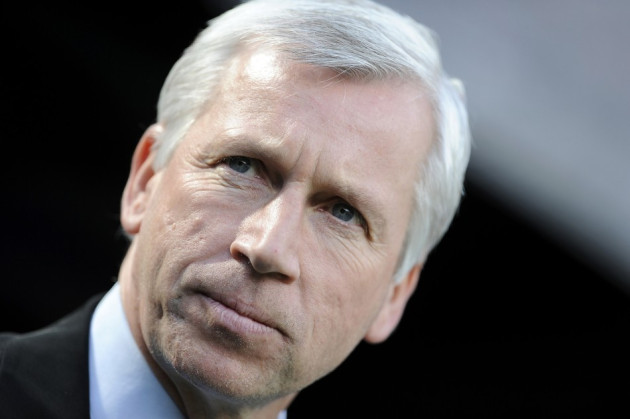 To be fair to the match officials, Pardew himself was unsure if the ball had crossed, although Ferguson acknowledged he thought it did (and that he was relieved it was not awarded). The Newcastle manager pointed out that even if there was no goal there, he would feel better with technology to make a more definite decision.
"We came out second half and you are talking inches away from scoring. I am still not sure whether it is all in, or it has stayed out. I might think it is a goal. But you'd like it conclusive," he said to the Mirror.
"The goalkeeper has done fantastic to get there, the whole ball has got to be over the line but I thought enough of the ball was over," Ferguson agreed to The Sun.