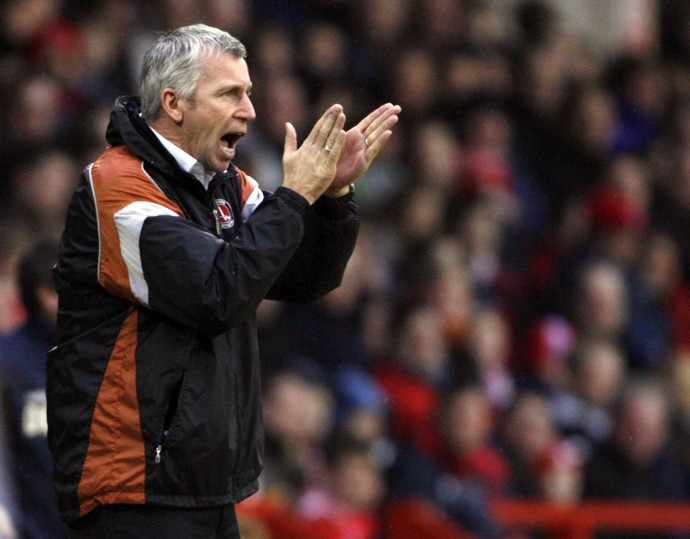 Newcastle have been dealt a double blow in their pursuit of FC Copenhagen defender Mathias Jorgensen and Watford centre back Adrian Mariappa, as Mariappa's manager insists the Toon will need to cough up a large fee if they want to get their star.
Mariappa was widely reported to be the subject of a bid from Alan Pardew, with his defensive performances in the Championship drawing the attention of possible Premier League suitors.
But Watford boss Sean Dyche claims that with the amount of money that some lower league stars have gone for in recent times, Newcastle's offer, which was reportedly around £2 million according to Sky Sports, is nowhere near enough to land the 25-year-old.
"Big clubs should go about their business in an appropriate manner," Dyche told Sky Sports.
"Unfortunately, as is often the case these days, their offer is nowhere near our valuation. That's the awkward side of the game now, and they do it for their own reasons.
"I couldn't begin to tell you how far away it was - my son's got more in his money box.
"If clubs at our level are helping to develop players, I think it's fair to say that big clubs with money should respect that and go about it in an appropriate manner.
"Rather than tickling us with offers which are nowhere near the player's worth, to try to provoke a reaction from us, we do not need to accept the first bid that comes along.
"When you think about Conor Wickham being sold for £7.5m, and Matt Mills going to Leicester for £5.5m, that's the going rate for players moving in and around our division, and we have to pitch in accordingly."
While Newcastle have been linked with a host of strikers this month, and eventually secured the signing of Papiss Demba Cisse, their defence is also an area that needs strengthening, after losing Steven Taylor for the rest of the season.
Meanwhile, Newcastle also appear to be losing the battle to sign Jorgensen as well, who has been starring at centre back for Copenhagen since beginning his senior career with the club in 2007.
PSV Eindhoven are said to be very close to agreeing a deal with Jorgensen, and the 21-year-old is currently in the process of completing a medical with the Dutch outfit.
Believed to have the potential to be a long-term star, Mathias carries the nickname Zanka after a character in the film Cool Runnings.
Newcastle will now need to look elsewhere for support at the back, and Pardew will be particularly keen to avoid leaving his dealings to the last minute.