West Ham United skipper Kevin Nolan has revealed he played a crucial role in saving Andy Carroll's career during their time at Newcastle United, after the latter was charged with a series of offences for his off-field behaviour.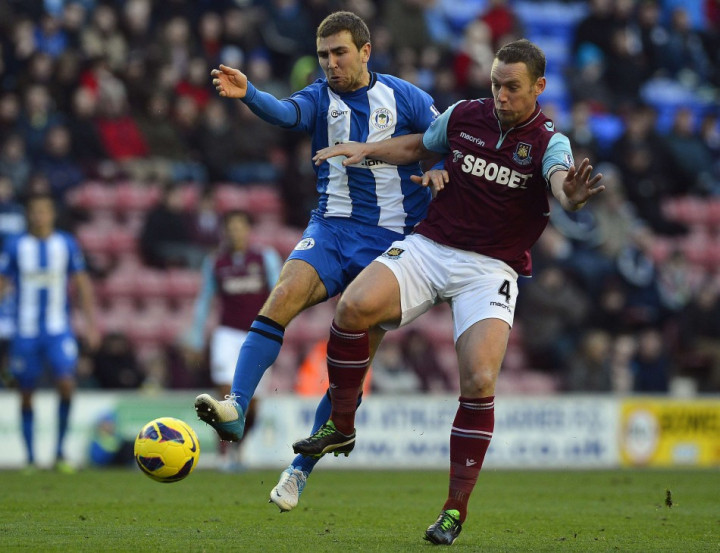 The former Magpies striker was fined after a brawl in a nightclub in Tyneside and just a few months later the 23-year-old was charged for assaulting ex-girlfriend Laurie Henderson. The charges were later dropped, but Nolan says he gave Carroll a lifeline by bailing him out and also by offering him accommodation at his home rather than having his team-mate stay in a hotel.
"At Newcastle, if something goes on, it gets exploded ten times and with Andy, it was magnified 1,000 times. He was on assault charges but that sort of died quite quickly afterwards and all the charges put up against him were suddenly dropped. It was because he's 6ft 5in, he's got long hair, he stands out in a crowd. I knew he just had to keep himself out of those situations, and since then he's learnt so much. He's been to Liverpool where he lived on his own with his girlfriend," Nolan explained.
However, Nolan believes the former Magpies striker has changed in recent times and has become a person who can stand for himself. The Hammers skipper praised Carroll's work in the kitchen when they lived together, as Nolan's wife was spending most of her time in Liverpool during that time.
"There is a different lad standing there in that dressing room now. There's a man there now who can look after himself. You'd have to ask Andy if I've had an influence on that, of course I'm going to say 'yeah! I think the club chose me because I was big mates with Andy and I was captain. Plus I was probably the only one stupid enough to let him stay," the former Toon skipper added.
Nolan, along with Carroll, will return to St James' Park as the Magpies host the Hammers for their Premier League fixture. The two teams are separated by a single point, with the newly promoted West Ham on top.