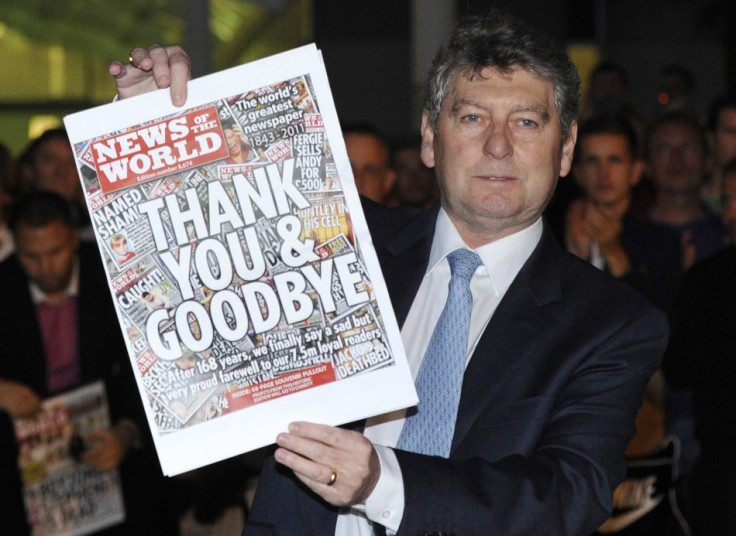 The final editor of the News of the World, Colin Myler, has been named as editor-in-chief of the New York Daily News.
The New York paper is a direct rival to Myler's former boss, Rupert Murdoch, who owns the New York Post.
Myler, struggling against phone hacking allegations since the Guardian broke the story in July 2011, will take over from previous editor, Kevin Convey. Convey will oversee the Daily News digital operation.
He rigorously defended his role as NotW editor at the Leveson enquiry. "I tried to make sure that departmental heads had responsibility and, more importantly, accountability for their actions and their staff," he said.
He has previous experience in the American media, as executive editor of the New York Post from 2001-07.
In 2007, he replaced Andy Coulson as editor at the News of the World following Coulson's resignation in the wake of the jailing of former royal editor Clive Goodman and private investigator Glenn Mulcaire over phone hacking.
Myler previously worked at The Sun and the Daily Mail and has edited the Sunday Mirror and Daily Mirror.
Last year, Myler and the News of the World's former legal manager, Tom Crone, told MPs investigating the phone hacking scandal that Rupert Murdoch's son James knew about an email which proved knowledge of the practice was more widespread at the paper than the owning company, News International, had claimed.
James Murdoch denied the accusation.
According to a memo circulated to staff, the New York Daily News is the city's largest-circulation daily newspaper and its website is the 12th largest news site in the US.
The change in editors comes as the Daily News transforms into a more digital operation.