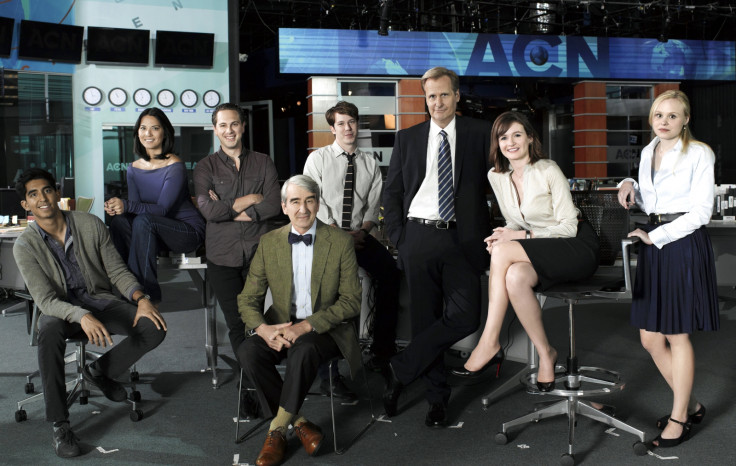 Newsroom season 3 returns with its series finale episode tonight, 14 December at 9pm EST on HBO.
The episode is titled, What Kind of Day Has It Been, and will mark the ending of Aaron Sorkin's highly acclaimed TV series.
Click here to watch the episode online.
Click here to watch the episode live stream on HBO Go.
The official synopsis of the season finale reads:
A sudden death leads Will and Mac (Emily Mortimer) to ponder the milestones that transformed the newsroom, and look ahead towards ACN's uncertain future. Maggie lands a field-producer interview in Washington; Neal's digital site is shut down for repairs; Leona (Jane Fonda) offers sage advice to Pruit.
Last week's episode ended with Charlie Skinner's death and Will McAvoy is released from jail only to find out that his mentor died of a heart attack.
Furthermore, Jim comes clean over his feelings for Maggie and says that he still likes her, while Maggie takes her time and finally kisses him suggesting she likes him too.
A recently-released promo shows the ACN news team gravely affected in one way or another from Charlie Skinner's death.
As for Jim and Maggie, the couple might get engaged, as the former tells his new girlfriend that their situation "is more than it is".
Watch the sneak peek of the season finale episode of Newsroom below: