The Newsroom's final season returns with its fifth episode tonight, 7th December at 9pm EST on HBO.
The pre-series finale episode is titled, Oh Shenandoah, where Will McAvoy will be in jail for contempt charges and Edward Snowden's story might be addressed.
Click here to watch the episode online.
Click here to watch the episode live stream with HBO Go.
The official synopsis reads: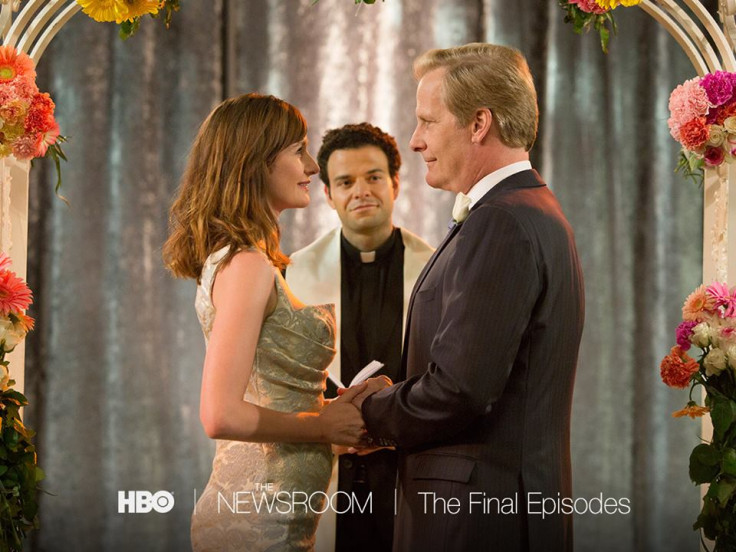 In the last episode titled Contempt, Neal's espionage story was cancelled by Pruitt, Will McAvoy thrown in jail for refusing to name Neal's source and relationship issues mount for Jim and Hallie.
Also, McAvoy and MacKenzie McHale finally got married in City Hall, before he was taken to jail.
This week's episode promo shows Jim and Maggie boarding a flight in connection to a lead involving infamous NSA whistleblower Edward Snowden.
Watch the promo here: