The Football Association chief executive Martin Glenn spelled out explicitly at the public hanging of Roy Hodgson in Chantilly on Monday [27 June] that the governing body will not jump to an immediate or knee jerk decision over who will be the next England manager. Opinion will be canvassed among figures in and out of the game so an informed decision can be taken over the future of the game. Not exactly a root and branch review, but a considered approach to ensure the team is in capable hands come the start of the 2018 World Cup qualifying campaign in September.
The Times understands that alongside technical director Dan Ashworth and vice-president David Gill, who make up the three-man selection panel in tandem with Glenn, an elite four-man roster has been identified to assist in the decision-making process. They include Team Sky general manager David Brailsford, former England rugby coach Stuart Lancaster, former England international Graeme Le Saux and the ex-Great Britain Olympic table tennis player-turned writer and journalist Matthew Syed.
Their combined managerial experience in professional football amounts to nothing, yet The FA will spend time and money seeking their views over the destiny of the England senior team, not least the identity of its spearhead.
But what exactly can each individual, all of whom has varying experience at the top level of sport, offer the suits of football's governing body? IBTimes UK looks at the four powerbrokers.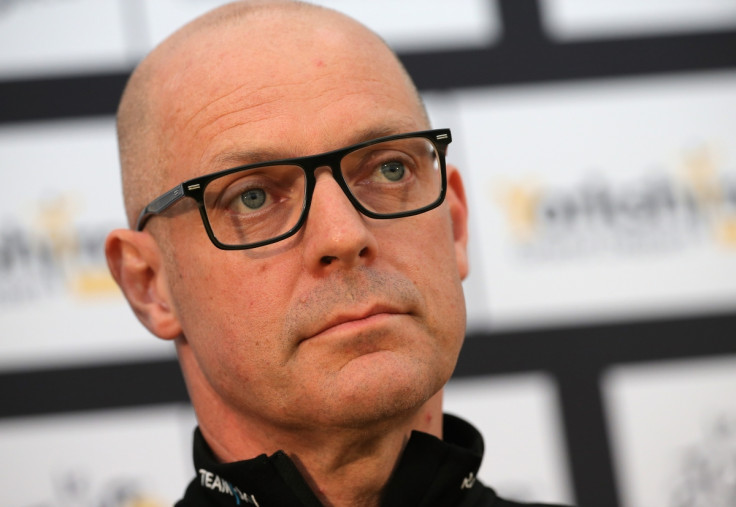 Sir David Brailsford
Having orchestrated the winning of 18 Olympic gold medals with Team GB and three Tour de France general classification victories with Team Sky, Brailsford is considered one of the outstanding coaches and technicians Britain has ever produced. Best known for his 'marginal gains' approach to elite sporting competition, the 52-year-old squeezes ever sinew of ability from his riders and his steadfast support of Chris Froome during last year's pursuit of the yellow jersey amid accusations of cheating proves he possesses key leadership qualities.
Though the Derbyshire-born GM, who was awarded a knighthood after the London 2012 Olympic and Paralympic Games, has never operated professionally outside of cycling, his knowledge of managing individuals means his experience could yet be transferable to a sport which many of its occupants are egocentric. His handling of Sir Bradley Wiggins' omission from the Tour in 2014 and Sir Chris Hoy's Olympic individual sprint snub are among the examples.
Brailsford has however often been asked to address issues outside of cycling, from assisting Roy Hodgson before the World Cup to denouncing cricketer Kevin Pietersen, such is his opinion respected. The question remains whether that depth of knowledge can indeed be relevant in selecting the next England football manager. Nevertheless, he represents a shrewd thinker and his success alone makes him a valuable sounding board for The FA.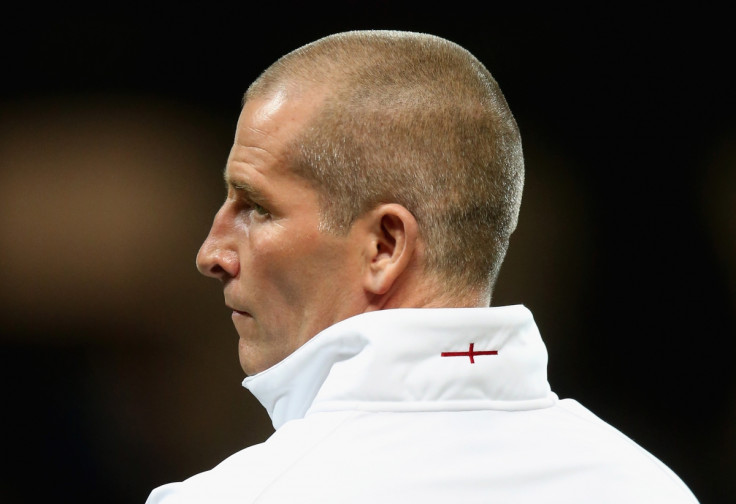 Stuart Lancaster
As British sporting failures go this century, Lancaster arguably masterminded the most crushing. As coach of the England rugby team he failed to win a single piece of silverware before guiding the team into the 2015 Rugby World Cup where they became the first host nation to ever be knocked out at the pool stage. A bizarre and stubborn selection policy, squad ill-discipline and an unambitious style of play saw his reign unravel and led to his unceremonious sacking.
Eddie Jones' success in claiming the Six Nations, the grand slam and a maiden whitewash series win in Australia with many of the same team which disappointed under Lancaster has only further eroded his standing; however his good work before the World Cup implosion has seemingly not gone unnoticed. The Cumbrian took an England team in turmoil after the 2011 World Cup in New Zealand and introduced a non-nonsense approach to any ill-discipline while harnessing the talent at his disposal.
The way his teams caved to intense pressure; in Cardiff and Dublin during Six Nations campaigns and then at the World Cup, define his reign but it does not overshadow how he restored credibility to the richest rugby nation of them all, who were the laughing stock of the world. Lancaster's philosophy regarding young talent – many of whom bless the current team – will have attracted The FA, yet his association with such recent tragedy does make his selection somewhat surprising.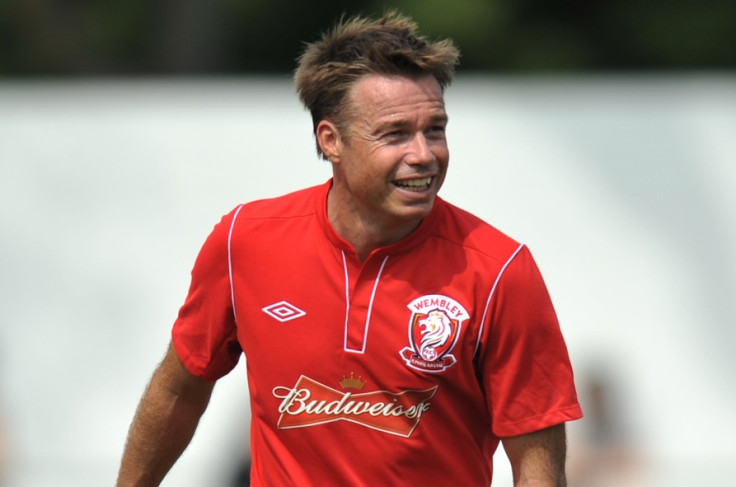 Graeme Le Saux
The only "expert" on the advisory panel with detailed experience of professional football, former left-back Le Saux lifted the FA Cup, League Cup and Uefa Cup Winners' Cup during the latter of two separate stints with Chelsea. He also represented Blackburn Rovers and Southampton during a 16-year professional career before briefly coming out of retirement alongside the likes of Ray Parlour, Martin Keown and Claudio Caniggia during ninth-tier Wembley FC's short-lived star-studded cup campaign of 2012.
Born and raised in Jersey, Le Tournoi winner Le Saux won 36 senior international caps for England and should possess intimate knowledge of how the flawed system operates and the failures that are allowed to permeate. He started all four games of the 1998 World Cup campaign in France that saw Glenn Hoddle's 10-man Three Lions exit with a penalty shootout defeat to Argentina in the round of 16.
Since hanging up his boots, the 47-year-old has also worked in the media as a pundit for the BBC and stateside for NBC. In 2014, he was appointed to the FA's 10-strong Inclusion Advisory Board chaired by Heather Rabbatts and charged with "providing guidance on all equality matters and monitoring the delivery of Football's Inclusion and Anti-Discrimination Action Plan for 2013-2017."
Le Saux, who is straight but received homophobic abuse during his playing career including an infamous incident with Robbie Fowler back in 1999, is also an independent member of the FA's Football Regulatory Authority.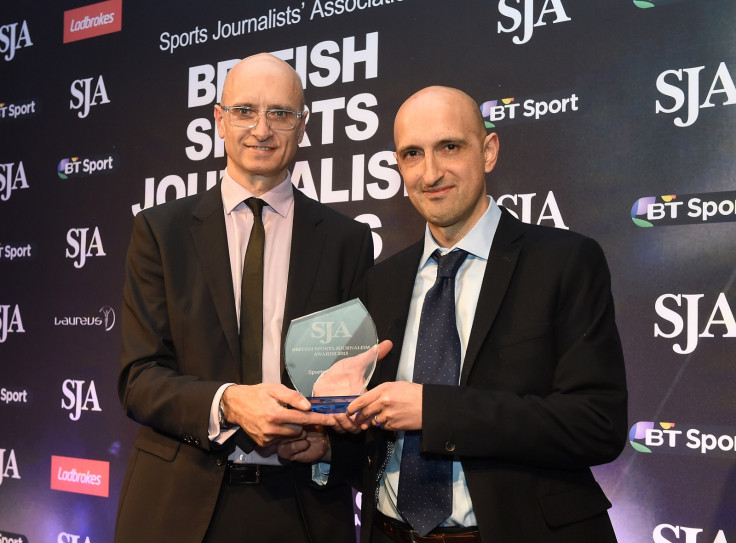 Matthew Syed
Reading-born Oxford PPE graduate Syed is a former British number one table tennis player who competed at the 1992 Olympics in Barcelona and the Sydney Games eight years later. He also won three Commonwealth Games singles titles before forging a hugely successful career as a thought-provoking journalist and columnist for The Times, scooping a multitude of individual awards.
The 45-year-old is also an established author, with his debut 2010 book "Bounce: The Myth of Talent and the Power of Practice" earning widespread praise and regarded by many as one of the most important reads in the sporting genre. The 2015 follow-up "Black Box Thinking: The Surprising Truth About Success" looks at the importance of learning from mistakes in the pursuit of success.
Syed is also known for his fierce criticism of Chelsea's billionaire Russian owner Roman Abramovich, whom he had previously criticised in a television interview before labelling him a "manipulative and ruthless chancer" in a controversial newspaper op-ed.