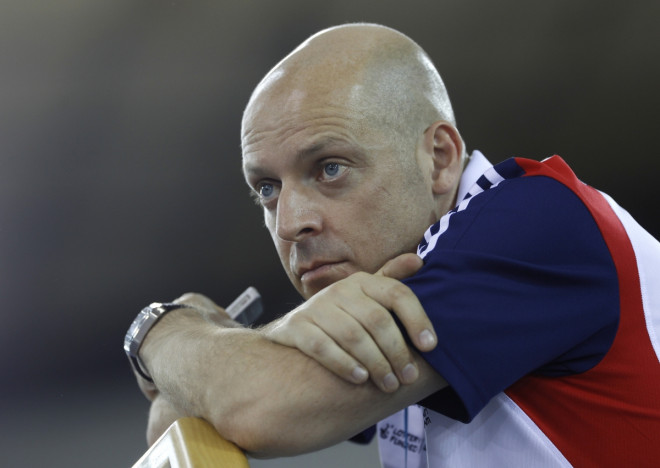 England manager Roy Hodgson has recruited Team Sky and British Cycling supremo Sir Dave Brailsford as part of preparations ahead of the World Cup finals in Brazil this summer.
Brailsford has orchestrated the winning of 16 Olympic track cycling gold medals with the British cycling team while managing Team Sky to successive Tour de France wins with Sir Bradley Wiggins and Chris Froome.
And Hodgson has enlisted Brailsford as part of England's preparations for Brazil, with the cycling principal set to talk to the squad in May prior to them flying out to South America
"Dave Brailsford will come and speak to us, which we are looking forward to," Hodgson told Sky Sports. "He has made a commitment he's going to come and speak to us in that period of time that we have before we play Peru [on 30 May].
"He will basically talk us about his experience and how he has found it preparing a team of the British cyclists' quality to win gold medals and to give the players a bit of a feel maybe as well that this is a fantastic occasion.
"One forgets sometimes how important these tournaments are and what big occasions they are, you don't get that many shots at it and you have a lot of time to regret if you don't give it your best shot.
"I bet the world is full of players who reflect back on tournaments they have had and have said 'I wish had done a bit more, I wish I had concentrated a bit more, I wish I had known then what I know now'. Maybe Brailsford can put a few thoughts in their head."
After being drawn into Group D with Uruguay, Costa Rica and Italy, England travel to the World Cup with drastically reduced expectations despite being unbeaten in qualifying.
England have constantly been hamstrung in major tournaments by their failure to win penalty shoot-outs, having won just one of their seven in summer finals, their only victory coming against Spain at the 1996 European Championship.
And Hodgson says he will look to introduce a psychologist in order to conqueror England's record from the spot.
"I'm not averse to using a psychologist," the England boss said.
"We are considering, with Adrian's help, the possibility of inviting someone with us but I think it's very important they're someone who is part of the group. I'm not sure just suddenly shipping someone in to give the players a lecture would work.
"I think there's another possibility we should be encouraging players to know their penalty, to practise that penalty. When you practise penalties within your group the goalkeeper knows the players, so maybe we won't do it with a goalkeeper.
"Maybe we'll have target area No 1 and target area No 2 and we'll insist the player hits those targets. There are a lot of things that can be done but the bottom line is always going to be there'll be players who are less confident than others.
"It's a matter of how we assure ourselves that when those players go up they are as well prepared as they can be. In the final analysis it will be their character, their confidence and their ability to block out tomorrow morning's headlines.
"Some players are good at that, other players find it harder. If a psychologist can find a way of getting a player to block that out we'll be very, very happy."
Before naming his squad at the end of May, Hodgson will get one final chance to assess potential call-ups in the friendly international against Denmark next week and while hinting the final 23 will be included for the game, he says a bigger group will be selected.
"On this particular occasion, we'll name a bigger squad than we normally do," he added.
"Because even though the focus I guess is still always Denmark, we also want to introduce some of the ideas that we've got with regards to going to Brazil.
"We've always been thinking we want to make certain every squad we select, we do introduce the young players.
"We're thinking about that now with the Brazil trip, and the most important thing for us is to make certain that we prepare well for this tournament."