Next Shares Rise as Sales Meet Forecasts on Directory Business Growth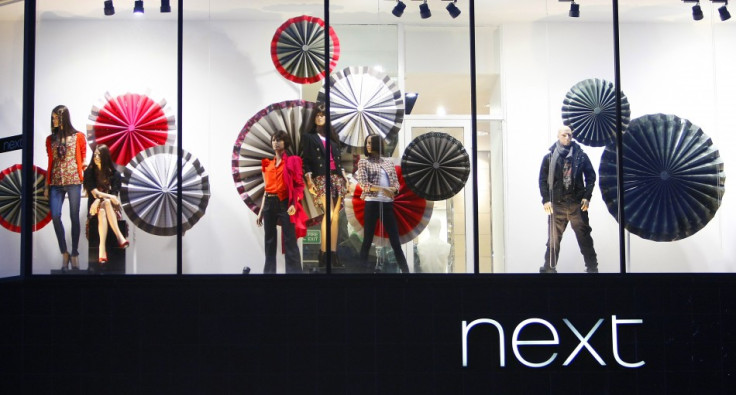 Next stock lifted on the news that the UK's second-largest clothing retailer posted sales growth in line with forecasts for the first quarter of 2012 and asserted it is set to do the same in the second.
Poor sales in Next stores were offset by significant sales growth in its online and catalogue business, known as Next Directory.
"There has been little change in our product costs, gross margins or selling prices in the first quarter and we expect this to continue into the second quarter," said a statement from the retailer.
"Stock levels are running slightly ahead of last year and consistent with the growth in sales.
"Directory customer balances have risen with the growth in credit sales and bad debt remains at historically low levels."
Next sales were up 1.4 percent overall in the first three months of the year, underpinned by sales growth of 11.8 percent in its Directory business.
Store sales, however, slipped 3.8 percent.
The company said that first quarter sales in 2011 gave made it comparatively difficult for 2012 because of exceptionally warm weather and the Royal Wedding of Prince William and Kate Middleton, which boosted sales.
Difficult comparative factors do not exist for the second quarter, Next said, and so it anticipates sales for the half year to be within the 1 percent to 4 percent expectations.
For the full year Next predicts profits of between £560m and £610m.
London-listed Next also intends to buy back £200m of shares which will help boost the company's earnings per share (EPS).
"We now estimate the cumulative effects of intended share buybacks and cash generation, together with lower corporation tax rates, will increase this year's EPS by 6 percent more than the growth in profit," said Next's statement.
EPS was previously 5 percent.
The company's shares were up 2.2 percent on the day to 2,960.00 at 0836 GMT, taking the year-to-date gain to 8.1 percent.
© Copyright IBTimes 2023. All rights reserved.