A newly leaked document with the rumoured full specifications listing for the Nexus 5X has surfaced online just a day ahead of Google's proposed Nexus launch event, where the company will officially unveil two new flagship Nexus. The leak points to the rumoured presence of 2GB RAM alongside a bunch of other noteworthy specifications including Qualcomm Snapdragon 808 processor (2.0 GHz) paired with Adreno 418 GPU, 5.2in full HD LCD display running at 424ppi, 12.3 MP rear camera and 16 or 32GB storage variants.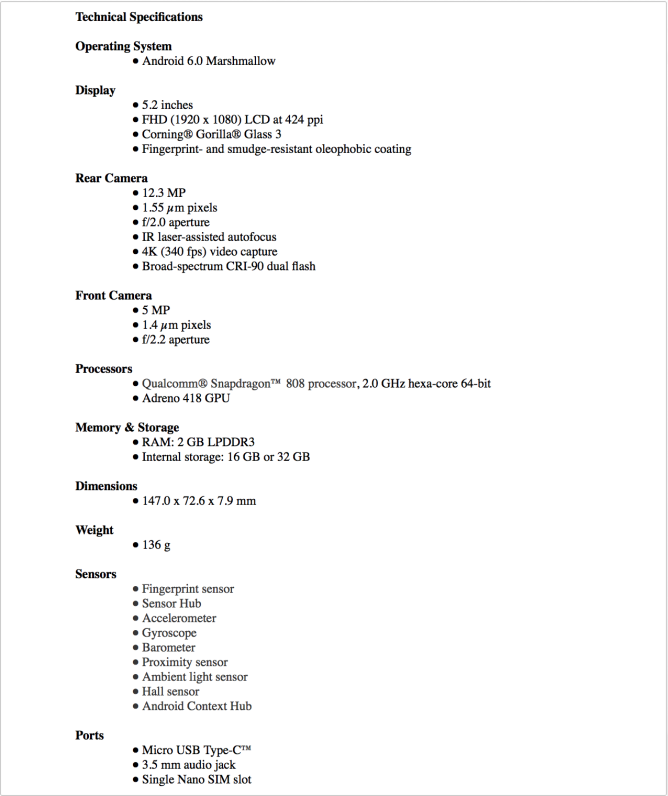 According to Android Police, the leaked details are in line with earlier rumoured specifications. However, it is speculated that the Snapdragon 808 configuration should ideally go with 3GB of RAM, while 2GB of RAM should suffice for any device running Android 6.0 Marshmallow.

Another leaked image pertaining to the camera promo (above) shows the rumoured updated Google Camera 3.0 UI, which comes with a host of intuitive features such as Camera2 API with finer camera controls and faster performance, slow motion video capturing (120 to 240 fps), automatic HDR+ and Dirty Lens Detection.
[Source: Reddit via Android Police]