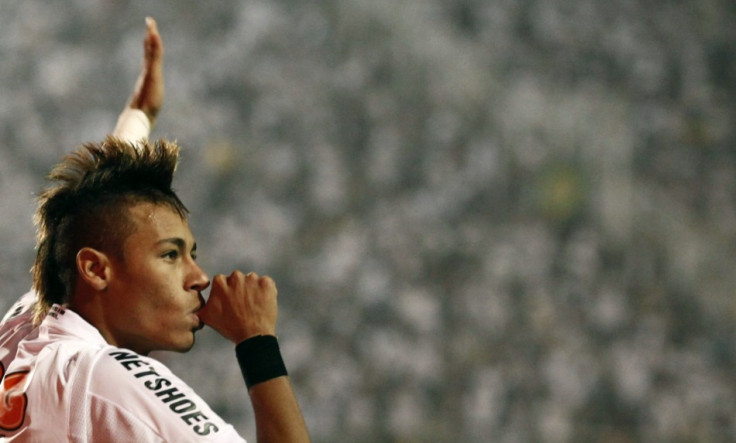 Santos wonderkid Neymar has admitted he would welcome the opportunity to represent Brazil at the London Olympics in 2012.
The prodigiously gifted 19-year-old Santos starlet has long been associated with a move to the Premier League, and in particular with a big money move to west London club Chelsea, according to the Daily Mail in December.
Although the Blues are reportedly admirers of the Brazilian international, Neymar intimates London is already holding an entirely different draw for the youngster, due to the upcoming Olympics.
"This is a dream of mine," The striker, widely deemed one of the finest players in the world said when asked about his hopes of representing Brazil and the London 2012 Olympics this summer.
"I am waiting to play in London and looking forward to it.
"Brazil have never won the gold and this is a chance for us to bring it back. It's very important to everyone here."
While Neymar concedes the wealth that saturates European football has perhaps diminished Olympic football's importance on the continent, he suggests that is certainly not the case in South America.
"People in Europe do not think Olympic football is important because it is less crucial for them to develop young players." Neymar continued.
"If you take a top English team, they will have just a few English players. Because European teams can buy so many players from outside, young players are not so important.
"In Brazil, we need to develop our youngsters and this is why the Olympic team is more important for us."
The Olympic format, whereby squads are made up of players under-23 years-old aside from an additional three players over that age bracket, affords the likes of England to select their most capped outfield player, David Beckham, to take part.
Neymar admits it would be a huge honour to play against the Manchester United and Real Madrid hero should the veteran MLS star get picked.
"It would be a pleasure to play against David Beckham." He said. "Fortunately I had the chance to meet him last year [at a MLS game in New York], he was very kind and it would be an honour to play on the same pitch as him this year in London."
Tickets for the London 2012 Olympic Football Tournament are currently on sale until the 6th February with any remaining tickets being made available in April. For your chance to buy tickets to watch Team GB log on to www.tickets.london2012.com