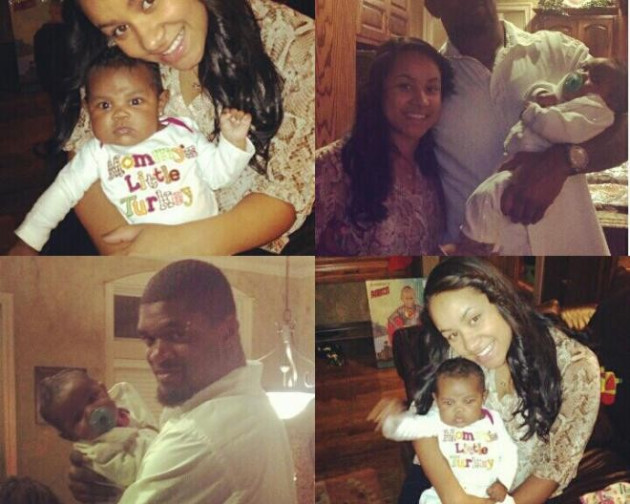 An American football star has shot his girlfriend before turning the gun on himself in front of his coach and manager.
Kansas City Chiefs linebacker Jovan Belcher shot his girlfriend Kasandra Michelle Perkins at their home, before driving to his team's Arrowhead stadium and turning the gun on himself in the car park.
The 25-year-old sportsman thanked manager Scott Pioli and coach Romeo Crennel for giving him the opportunity to play before pulling the trigger, police spokesman Darin Snapp said. Law enforcement confirmed that nobody else was injured at the facility.
Although there is no clear motive for the murder, Police Capt. David Lindaman said Belcher and 22-year-old Perkins had been having relationship problems and argued on the morning of the tragedy.
The couple's three-month-old daughter Zoey was in another room of their home on Crysler Avenue, Kansas City at the time of the shooting. Belcher's mother, who was also in the house, witnessed the murder and called the police.
Chiefs chairman Clark Hunt described the murder-suicide as an "unthinkable tragedy", adding:
"The entire Chiefs family is deeply saddened by today's events, and our collective hearts are heavy with sympathy, thoughts and prayers for the families and friends affected by this unthinkable tragedy.
"We sincerely appreciate the expressions of sympathy and support we have received from so many in the Kansas City and NFL communities, and ask for continued prayers for the loved ones of those impacted.
"We will continue to fully co-operate with the authorities and work to ensure that the appropriate counselling resources are available to all members of the organization."
Belcher joined the team as an undrafted free agent after graduating from the University of Maine. He had played in all 11 games this season.