NHS: 1 in 5 hospital patients report not being treated with dignity and respect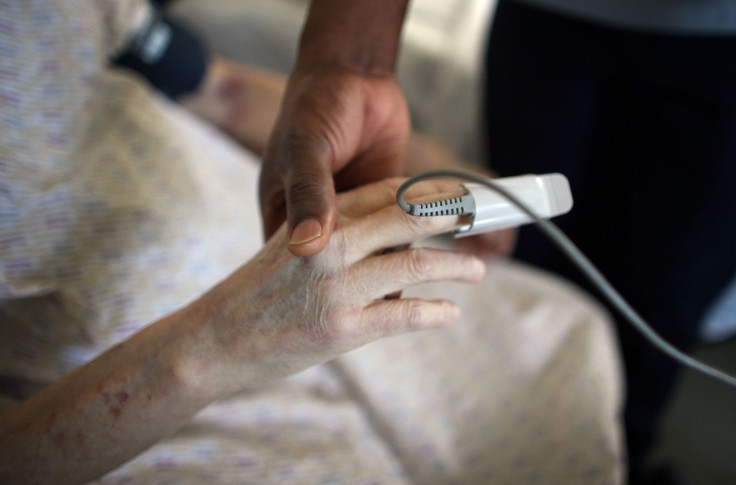 At least one in five NHS patients have said they were treated at times without dignity or respect, according to analysis of a 2012 poll.
The survey found there was a likelihood of a lower standard of care particularly among older patients and that one third of those asked did not receive enough assistance at mealtimes and could go hungry as a result.
The report by the London School of Economics said this was the case not in "isolated outlier healthcare providers" but in the "vast majority" of NHS hospital trusts.
The research concluded that just under one-quarter (23%) of inpatients reported that they were treated without dignity and respect, or were only sometimes treated with dignity and respect during their hospital stay. This was said to be equivalent to around 2.8 million a year. One million of those would be aged 65 or over based on the data.
Of those who needed help with eating, more than one in three (38%) reported that they only sometimes received enough help with eating from staff, or did not receive enough help from staff.
The researchers estimate that this is equivalent to around 1.3 million people on an annual basis, of which 640,000 would be aged 65 or over, according to projections.
Age UK charity director Caroline Abrahams said in a statement: "It must be recognised that the data this research is based on is two years old now and that the newest figures suggest some welcome improvement, especially as regards older people's experiences of dignity, but this sobering report certainly shows that hospitals need to redouble their efforts.
"Above all it is really worrying, if perhaps not altogether surprising, that the more vulnerable an older person is, the greater their risk of not being treated as we would all wish for ourselves or our loved ones. Turning this situation around ought to be a top priority and no hospital can afford to be complacent."
The NHS has said: "One of the critical tests of a modern health service is how well it looks after older patients." It added that following significant changes to care, including higher levels of staffing for nurses, in the three years since the poll was taken that it would expect "widespread improvement in compassionate and dignified care for older and vulnerable patients across the NHS".
© Copyright IBTimes 2023. All rights reserved.