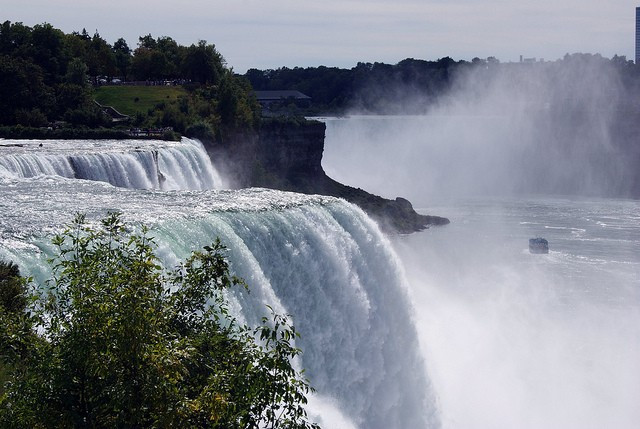 A man has defied the odds to survive a 174ft plunge over the Niagara Falls. Suspected of trying to kill himself, instead the unnamed man is still alive, though his condition in hospital remains critical after suffering life-threatening injuries.
Witness reports state that the man, said to be in his early forties, crossed over the safety railings at the Horseshoe Falls, before deliberately diving into the watery abyss below. He was located by as Niagara Parks Police officer, with the rescue crew arriving shortly afterwards at 10:20 am local time, where they found the man lying by the lower Niagara basin. Crews rappelled down the walls to help bring the man to safety, before he was transported by air ambulance to Hamilton General Hospital, 70 km away in Ontario, Canada.
The falls, which mark the border between Canada and the United States, are one of the most iconic waterfalls in the world and a popular tourist attraction. In the past, daredevils would dive off the falls in barrels, though most perished in the act. The first to survive such a jump was Annie Edson Taylor, a female adventurer who in a barrel dived off the falls on her 63rd birthday, October 24th 1901. The latest jumper is only the third person in history to survive going over the falls without any safety device. The last person to survive the deadly jump was a 30 year old Canadian man in March 2009.